Pan Macmillan Book Vouchers for 2020
---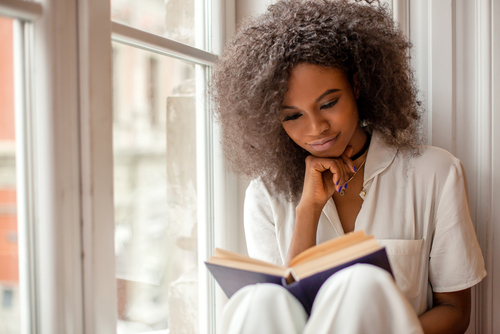 Shutterstock.
Regular readers will know that we run a "PF Recommends" page in collaboration with publisher Pan Macmillan. It sees us chat to a best-selling author — and offer some great book vouchers for their latest paperback.
Well, the lovely Pan Macmillan team paid us a visit this week. It was a great chance to look at some of the books coming to "PF Recommends" very soon!
We're delighted so many readers have been picking up a new paperback from WHSmith with our book vouchers. And we've got some great titles to look forward to this year — for just £3.50!
Already in 2020 we've had the wonderful Rachael Lucas, with her new book "The Telephone Box Library"; in our February 15 issue (out this time next week, Wednesday Feb 12), we'll have a coupon for Margaret Dickinson's new title, "Spitfire Sisters".
It's a follow-on from "The Brooklands Girls" and "The Poppy Girls", as Daisy Maitland joins the Air Transport Auxiliary.
Liz Trenow is back on March 21 with "Under A Wartime Sky", and the wonderful Annie Murray follows on in April.
We'll flag them up as the issues with the coupons come out.
We're also really excited to have Elaine Everest back with two books. And Kristin Hannah will be talking about her book, "The Nightingale".
It's currently in production to be made into a Hollywood film!
A great deal
Don't confuse it with a slightly terrifying film already out, which is based in Tasmania. This one is set in France at the start of World War II.
It really is a great deal, and we're delighted that Pan Macmillan come back on board with us and WHSmith for another year.
Don't forget, those coupons stay valid for a good couple of months after the issue goes off sale, which is handy if you don't regularly pass a Smith's on your travels.
Just so you know, it's the third issue of the month that's the coupon issue. But we'll let you know on social media when a new one is on the horizon!
Follow us on Facebook and Twitter if you don't already, and we'll help keep you stocked up on even more great fiction throughout the year ahead . . .
For more from Alex, read his blog here.