Book Lover? You Should Try Literary Tourism!
---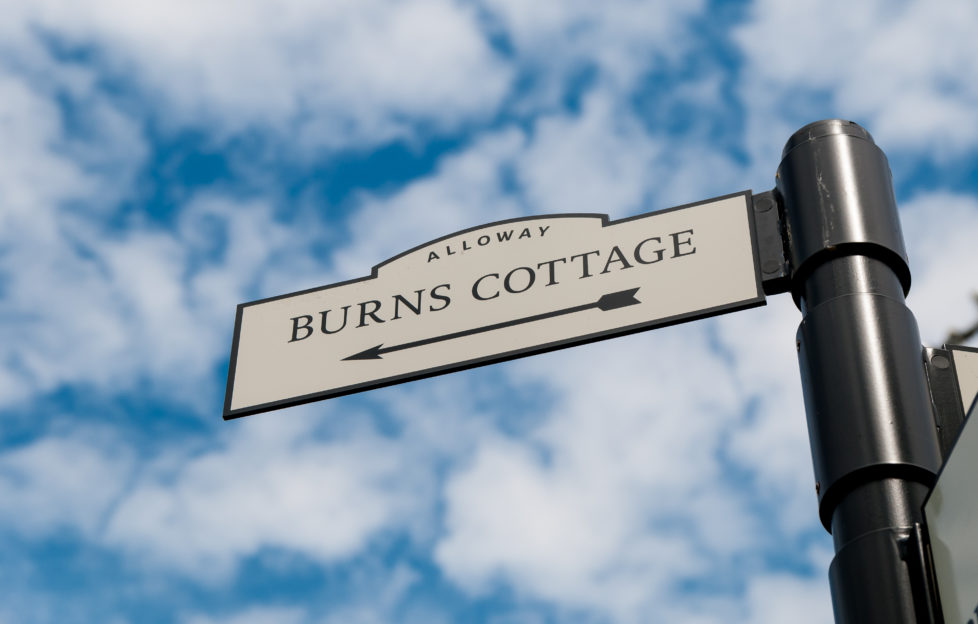 Shutterstock.
Have you ever heard of literary tourism?
It's the name given to visiting places related to your favourite works of literature, or your favourite authors.
The UK has such a strong literary heritage, we're almost spoiled for choice when trying to pick a destination.
That's why we've decided to help a little by putting together this list, which shows off the "Friend" team's top five (in no particular order!)
Obviously we've been forced to miss out quite a few, so feel free to message us on Twitter with your favourites!
The Robert Burns Birthplace Museum
Robert Burns' legacy as Scotland's most famous poet is fairly secure.
After all, nearly the whole world sings one of his songs at least once a year. His works have also inspired works by American authors like John Steinbeck and J.D. Salinger.
This museum more than does the bard justice. With nearly 5,000 artefacts relating to his life, and situated a stone's throw from the scene of "Tam O'Shanter", one of his most famous poems, there's something for everyone here.
You can even step inside the cottage where Burns was born.
Well worth a visit.
Click here for more information.
Dylan Thomas Boathouse
Welsh poet Dylan Thomas didn't have an easy life.
Never far from destitution, and struggling his whole life with alcohol problems, he nonetheless produced some of the most enduring poetry in the English language.
(If you haven't heard "Under Milk Wood" narrated by Richard Burton, then you should seek it out immediately!)
If you head to the picturesque town of Laugharne in Wales, you'll not only be able to visit a small museum in the boathouse where the Thomas family lived, but also the writing shed he constructed a hundred yards or so along the country road.
It's been painstakingly preserved, and peering through its windows is almost like looking back in time.
Click here for more information.
Poet's Corner
Found inside the spectacular Westminster Abbey, Poet's Corner is the burial site for some of the world's leading literary lights.
With memorials to Geoffrey Chaucer, author of "The Canterbury Tales", William Shakespeare and even Oscar Wilde, the corner is a sober, yet celebratory reminder of the great authors and poets that have called the UK home.
Click here for more information.
Platform 9 3/4
Something slightly more contemporary, but no less popular, the "entrance" to Platform 9 3/4 can be found in King's Cross train station in London.
Also home to the world's first Harry Potter-themed shop (outside of the major visitor attractions) Platform 9 3/4 is the definitive photo opportunity for fans of the boy wizard.
Click here for more information.
Hill Top
A National Trust property, Hill Top was the home of Peter Rabbit author Beatrix Potter.
Looking at the breathtaking countryside all around, it's easy to see where she found her appreciation for nature — and the inspiration for her iconic characters.
The museum claims to "appear as if Beatrix had just stepped out for a walk". It's the place to be for a glimpse into the early part of last century, and into the life of one of the country's literary heroines.
Click here for more information.
For more great Fiction content from "The People's Friend", click here.
Literary tourism is nothing new. Our Fiction Newsletter recently featured an article written all the way back in 1905, detailing the author's journey to the home of "Friend" author Annie S Swan. 
Click here to subscribe today for more exclusive content just like this, sent straight to your inbox every week.