How To Paint Faux Flowers With Rust-Oleum
---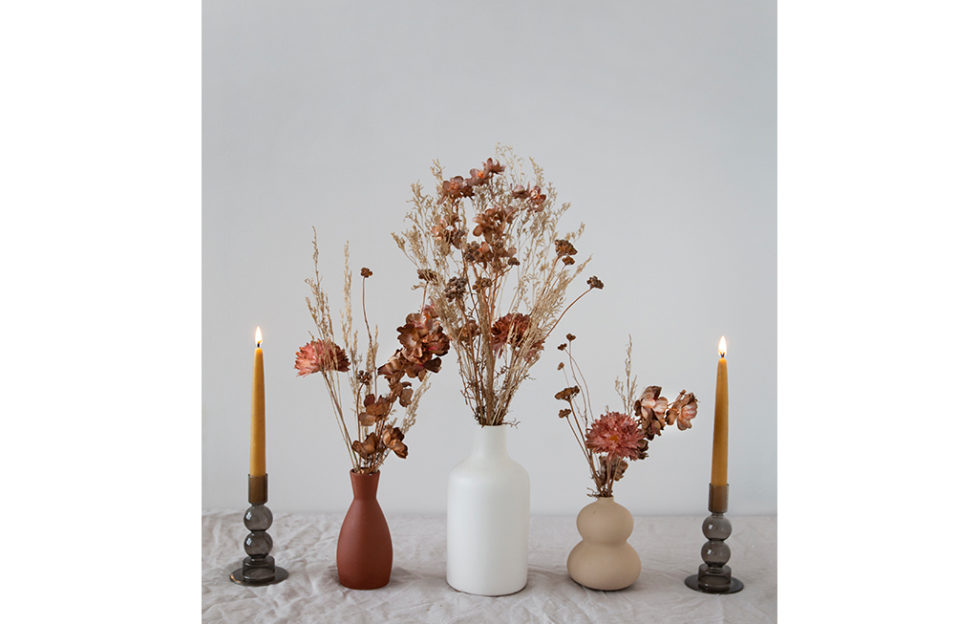 Photograph by Rust-Oleum.
Faux flowers can be very useful around the house, adding a splash of colour without much ongoing maintenance.
Unfortunately, it's inevitable they will lose their colour.
But that doesn't mean you have to throw them out!
Instead, with the right kit, you can give your faux flowers a new lease on life.
Take a look below.
What you will need
Rust-Oleum

Rose Gold/

Metallic Bright Gold/

Metallic Copper/

Surface Primer

Faux flowers

Scissors

Dustsheets or newspaper
Method:
Move the faux flowers to a well-ventilated area and place on top of newspaper or a dust sheet. Protect the surrounding area with additional dust sheets or newspaper.

Before you get started painting the flowers, you will want to make sure that they are clean and ready to paint. Dust the blooms or wipe them lightly with a wet paper towel. Allow to fully dry before moving to the next step.

If your flowers are made from plastic, you may need to prime with Rust-Oleum Surface Primer, this quick-drying primer is designed to provide a tight bond for spray painting and will give you the best possible finish. Allow to fully dry.

Next, take your chosen Rust-Oleum metallic shade. Holding the can approximately 30cm from the surface of the flowers, spray in a steady back and forth motion.

To add extra dimension, layer different colours of spray paint and randomly spritz sections.

Leave the flowers to fully dry in standing position (we placed ours in an empty plastic bottle), otherwise your flowers may stick to the newspaper.

Once fully dry, place in decorative vases and surround with candles for a stunning table centrepiece.
For more craft projects from "The People's Friend", click here. 
Or you can subscribe to the magazine today, and take advantage of the great knitting, crochet and craft projects included in our pages every week.