Hello, From New Fiction Editor Lucy!
---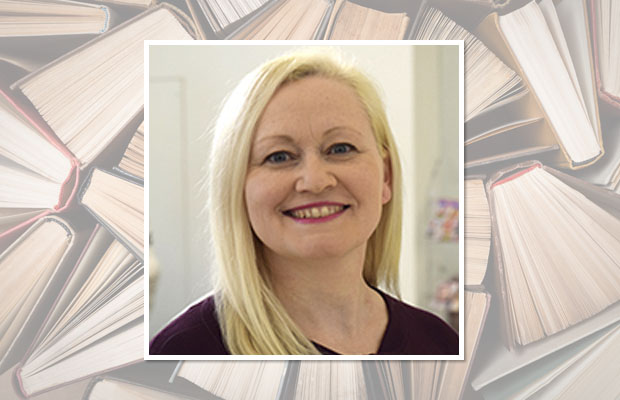 Image by DC Thomson Ltd/Shutterstock.
Friday was Fiction Editor Shirley's last day with us here on the "Friend" Fiction Desk.
We had a really lovely day — our Design Team and Illustrations Editor, Manon, made sure the office was bedecked in bunting, and Editor Angela came up trumps with not one, but two delicious cakes!
At 10 a.m. it was time for Shirley's presentation, and the office was full of friends and colleagues who had come along to wish her well.
The morning was rounded off with an office lunch at our favourite Italian restaurant. And as it was half-term, it was bustling!
After that, it was goodbye hugs all round. But it's not really goodbye. We'll be keeping in touch — and, hopefully, persuading Shirley to pick up her pen again, now she has more time.
Being Shirley's "shadow"
So, today is my first day as Fiction Editor.
I've been "shadowing" Shirley for the six weeks since we came back after the Christmas break, and that's already helped me get used to lots of the new areas of the job.
And there are some Fiction Ed jobs which I haven't done yet — the Fiction Sneak Peek, for example. So I'm looking forward to that!
I'm also looking forward to . . . everything! Reading lots of new stories, planning new serials, and getting used to being in the role.
Meeting our readers, and working with our writers. And encouraging new authors — something the "Friend" has done since its very first issue.
Three things I'll bear in mind
I'm super-happy to be here. And in the days and weeks to come, I'll remain mindful of three things.
First and foremost, that our readers are at the heart of "Friend" fiction.
Secondly, that the "Friend" is a team effort! We're recruiting now for a new member of the team, and hope they'll be with us before too long.
And thirdly, we're so thankful for our authors, poets and illustrators, who all share their talent with us and help the "Friend" remain a source of entertainment, laughter and comfort to so many readers.
Being Fiction Ed is a little like being Doctor Who — although occasionally a new person takes on the role, the focus remains on the wider picture.
As Production Ed Judey says:
"The magazine belongs to the readers. We try our best to give the readers what they want, not what we think they should want.
"We are all very aware that we are just guardians of something that will be around long after we have moved on."
Keep an eye on the Fiction Ed's blog for more from Lucy.