Competition: Win £1000 In SPAM Appreciation Week
---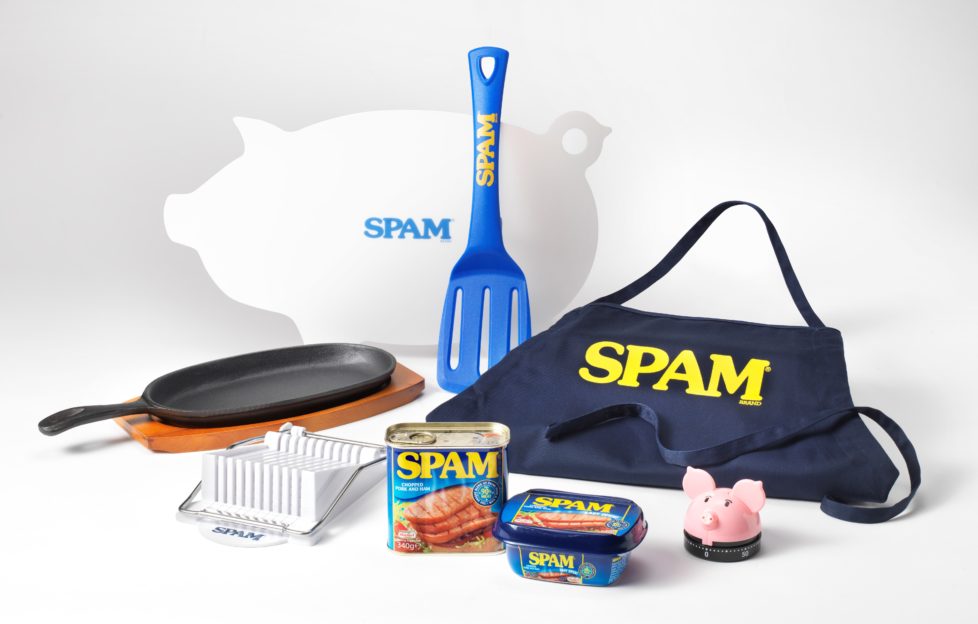 Photograph courtesy of SPAM.
SPAM Appreciation Week runs every year from March 2-8.
Now in its 17th year, the week brings fans from all over the UK together to celebrate this iconic meat, which has continued to increase in popularity since it first came to the UK in 1941.
Made from a minimum of 90% shoulder pork and leg ham, SPAM Chopped Pork and Ham can be sliced and diced, then grilled or fried, to make delicious meals and snacks.
To help mark SPAM Appreciation Week this year, readers of "The People's Friend" will have the chance to win a staggering grand prize of £1000 in travel or shopping vouchers.
All you have to do is sizzle up some SPAM and share a recipe that will get everyone hungry for more.
Plus, 10 lucky entrants will win a limited edition SPAM Sizzle Pack worth £150.
The pack includes a sizzle plate, apron, "piggy" egg timer, and spatula.
Plus, of course, some great SPAM products!
Enter at www.spam-uk.com today.
Find more information by following @OfficialSPAMUK on Facebook, Twitter and Instagram.
Click here to return to our homepage.
We don't currently have any SPAM recipes in our Cookery pages, but you'll still find plenty of delicious meal ideas! Click here to explore.