Meet Tulip Belle, The Commuting Seal
---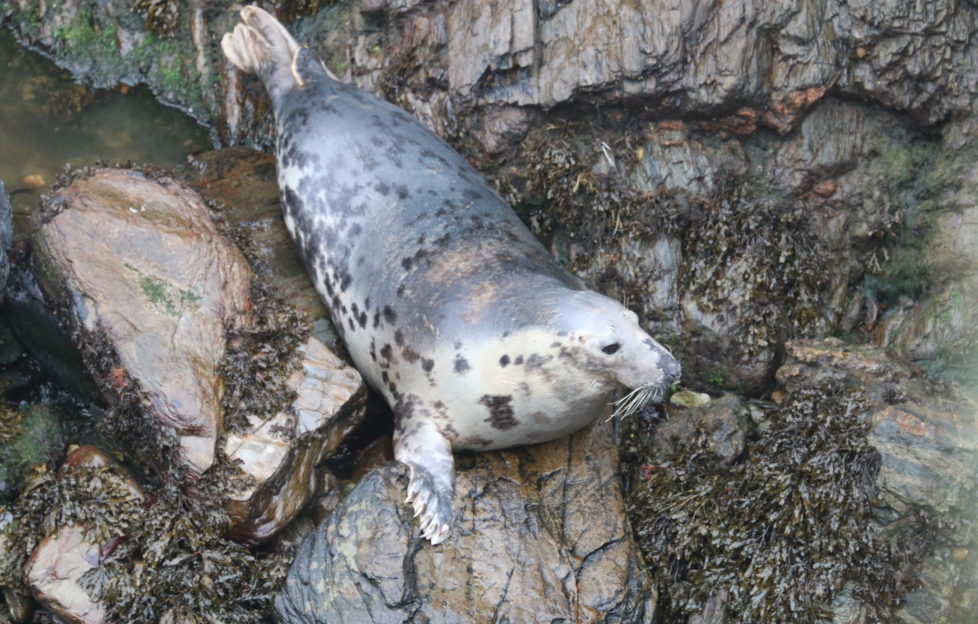 Tulip belle. Picture courtesy of Lara Howe, Manx Wildlife Trust.
Well this story definitely has our "seal" of approval!
We regularly feature nature and wildlife in "The People's Friend", and we thought this story was just too interesting to keep to ourselves.
The Wildlife Trusts' Living Seas teams have compiled some of their recent marine highlights.
Together with thousands of volunteers, they are the eyes and ears of the UK coast. So what have they spotted?
It's been a record year for the grey seal colony at South Walney, Cumbria

The Sandwich terns at Cemlyn Bay, Wales, have also had an excellent year

Razorbill recovery on Handa Island Wildlife Reserve, Scotland has been positive

A seal has been discovered "commuting" between Isle of Man and Cornwall
Somewhere, beyond the seal
The seal was spotted in photographs taken on behalf of both the Manx Wildlife Trust and the Cornwall Seal Group Research Trust, revealing that she has been a regular commuter between the two locations since at least 2001. It's thought she returns to Calf of Man every couple of years to have her pups.
The Cornwall group has named her Tulip Belle, although she is simply known as a number 079 by the Manx Wildlife Trust.
"This is a first for us," Lara Howe, Manx Wildlife Trust's marine officer, says.
"We knew that seals travel within the Irish Sea, but we had no idea that they would go as far as Cornwall.
"When I sent our Manx seal photos to the Cornwall Seal Group, it was a bit of a long shot. We were all surprised that we found a match.
"It shows that seals will swim great distances for food and a place to pup. This highlights the importance of a network of marine protected areas around the UK, so that wherever marine wildlife goes there are healthy seas to support them."
Helpful advice
The Wildlife Trusts have some helpful advice if you spot seals:
Keep your distance: seals regularly "haul out" to digest their food or rest. So if you meet one on a beach, give it plenty of space and keep dogs away. This is especially true for mothers and pups. Seals are also easily spooked from their rocky resting spots, so if in a boat or kayak, maintain a distance of at least 100m where possible.

If you suspect a pup has been abandoned or a seal is injured and in need of attention, keep your distance and call for help. If you're in Cornwall and the South West, please report to The Cornwall Seal Group Research Trust. Elsewhere, please report to your local Wildlife Trust with date, location, number (and ideally a picture). This will help with the creation of sighting records.

Entanglement in marine litter and ghost fishing gear is a big threat to our grey seals. Why not participate in a beach clean, or simply pick up and safely dispose of any rope, strapping or net next time you're at the beach?
For more information, click here to visit the Wildlife Trusts' website.
Click here to read more great features from "The People's Friend".