Editor's Diary: Pictures From The Past
---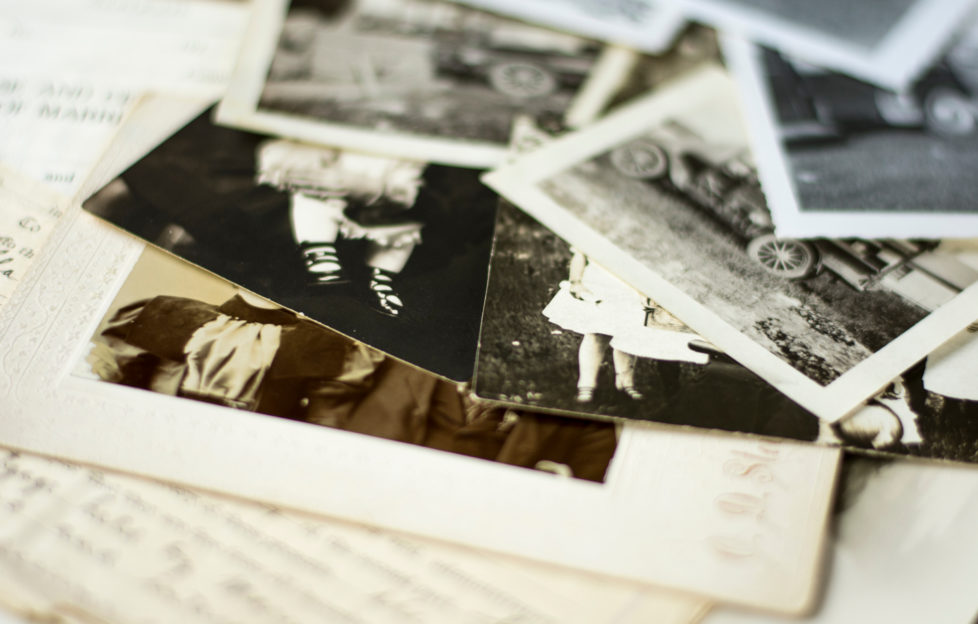 Shutterstock.
Another Editor's Diary, another week of pretty grim weather.
And for some reason, it seems to be at its worst at the weekend! Storms, gales, torrential rain, flooding, sleet, snow . . . You name it, we've had it.
I'm itching to get out into the garden to start clearing up the winter debris. But the ground is water-logged and the temperature much too cold to spend time outdoors.
Instead, I've been forced to tackle some inside jobs.
We all have chores that we put off till a rainy day. And with those rainy days here in abundance at the moment, I've run out of excuses!
Which is why I've been sorting through boxes of old family photographs.
These were stored in a cupboard at my mum's house for many years. There are two large cardboard boxes coming apart at the seams. They're crammed to the brim with old Polaroids, packs of prints and half-filled albums.
My job is to cut down on all the unnecessary packaging and stack everything neatly into the watertight storage boxes I've bought specially for the purpose.
Sounds simple, doesn't it? But it's proving to be time-consuming and sometimes quite emotional.
So many memories
I'm only a fraction of the way through the task. Already I have found a black-and-white picture of my dad as a very young man, taken whilst on National Service in Cyprus in the early 1950s.
I've never seen it before. Touchingly, it has a description in his handwriting on the back: "Me in front of the cookhouse".
Dad is no longer with us, but I remember his stories about those National Service days.
He always said the experience put him off spicy food for life.
Apparently spices were used liberally to cover up the fact the meat was often less than fresh.
Though he was there as a refrigeration engineer, so maybe he didn't do a very good job if the food was off!
So many memories brought back by the line "Me in front of the cookhouse" . . .
Which set me wondering. Will people decades from now still be sorting through boxes of photographs? With the rise of digital technology, it seems unlikely.
But you can't write a caption in your own handwriting on a digital file. You can't keep that tangible link across the generations through "the cloud".
When I found that photo, for the briefest moment, I had a bit of my dad back.
I had a glimpse into his distant past, when he was a young man with his life ahead of him.
Times change, new technologies come along, but I can't believe that losing such moments entirely can be called "progress".
For more from Angela's Editor's Diary, click the tag below.