Writer Of The Week: Louise May
---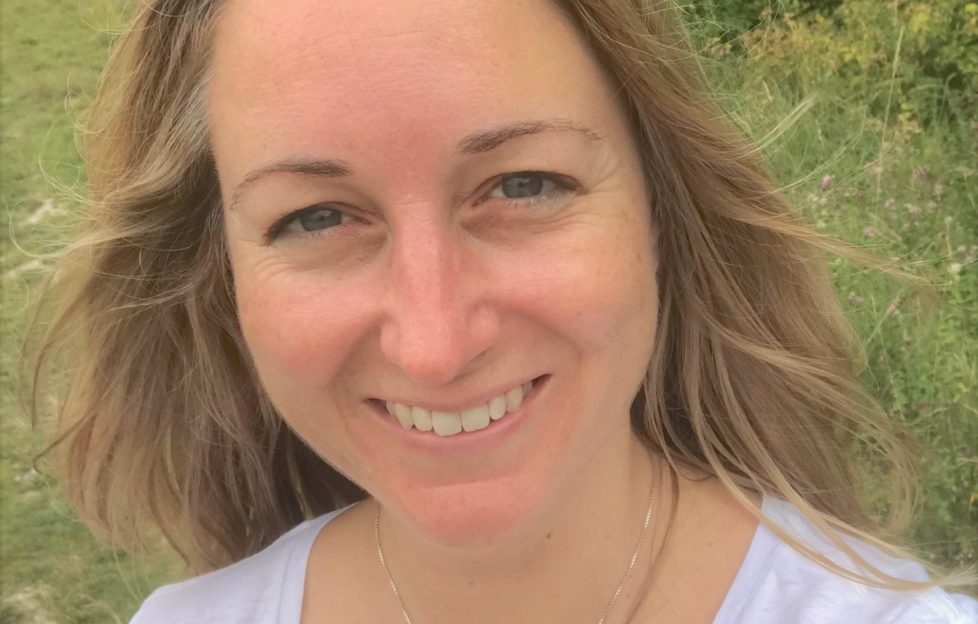 Photograph courtesy of Louise May.
Our Writer Of The Week is debut "Friend" author Louise May.
Louise's story, "Under Brighton Pier", can be found in our March 21 issue.
Brighton Pier is an iconic location. Did you purposely pick the pier for the romance to take place?
Totally. I based the story around the actual real-life romance story of how my grandparents met — under Brighton Pier.
They lived in Brighton all their lives, and were happily married for over 60 years. They adored each other.
You are adept at capturing emotions on the page. How easy, or difficult, do you find that process?
Thank you for the compliment. I enjoy creating stories that give the reader "all the feels", and luckily it tends to come quite easily to me.
I remember writing a story when I was at primary school that was so sad it made my mum cry.
Sometimes, when trying to capture emotions on the page, a few too many clichés creep in. Trying to keep these at bay can be the tricky bit.
What is it about writing for the "The People's Friend" that appeals to you?
I have fond childhood memories of watching my nana read the "Friend".
To this day, just picking up the magazine still gives me feelings of comfort and family.
The stories give feel-good moments of gentle escapism, which I love creating.
You mentioned in your covering letter you are writing your first novel. Can you tell us a little bit about it?
Absolutely. I've almost finished the first draft of my first novel, which is (currently) called "White Rabbits".
It is a story of family, loneliness and friendship. Set in 1980s Essex, it follows the lives of a ten-year-old girl called George and a retired woodwork teacher called Alfred.
My novel has more of a contemporary, literary style that I also enjoy creating.
I publish this style of my writing under the name of Claire Hart.
I was thrilled to be shortlisted this year by the Bath Flash Fiction Award!
Notebook and pencil or laptop? Kitchen table or study? Blank wall or inspiring view?
I generally write on my laptop at an old writing bureau. Though ideas often come to me when I'm walking our dog on the beach or in the hills.
For these occasions I keep a little notebook in my coat pocket, or use the voice memo facility of my phone. I never rely on my memory!
My writing bureau is in the quietest corner of our house, looking out to the garden.
I've piled it high with my favourite books, old photographs, theatre tickets and gifts from friends.
I need treasured and inspiring things around me to be creative.
P.S., what's your one top tip for an aspiring Writer Of The Week?
Writing can be a solitary affair, so try to find a writing buddy, group, or an online community with whom you can share your work and gain/give support.
I love the brilliant and fun approach by writershq, though their language might be a little colourful for some!
Personally, I am very lucky to have made such good friends with a fabulous group of writers I met on a local writing course.
Years later, we still meet up to write, read each other's work, swap book recommendations and enjoy breakfasts together.
For more from our Writer Of The Week series, click the tag below.
Interested in becoming a "Friend" author? Take a look at our submission guidelines here.