Features Sneak Peek: March 28 Issue
---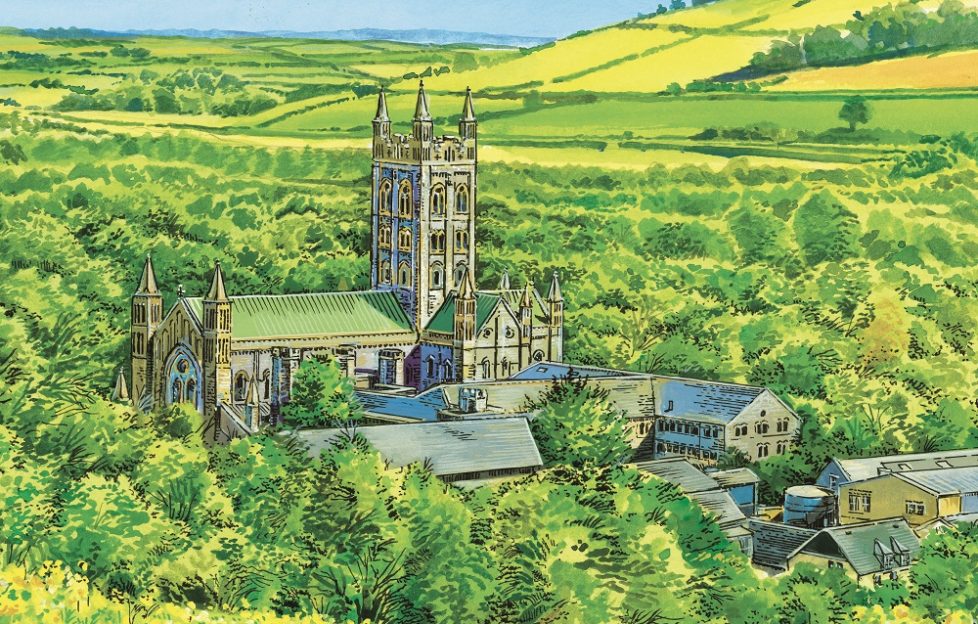 Illustration by DC Thomson Ltd.
Despite all the chaos, we're here as usual with the Features Sneak Peek for this week's issue.
This week, Neil McAllister will transport you to South Devon, where he takes a trip back in time on a steam railway. The historic railway is now staffed entirely by volunteers and allows for an expedition along South Devon's road less travelled.
Neil and his wife explore the quaint village of Buckfastleigh, famous for its tonic wine, and the nearby "alternative" town of Totnes.
Between Buckfast Abbey and Totnes' range of one-off shops, galleries and cafes, there is plenty to see and do in rural Devon.
Read up on Neil's adventures in this week's issue.
Helping children for generations
Dianne Boardman checks out the Foundling Museum in the Bloomsbury District of London. The museum, based in the old Foundling Hospital, hosts art exhibitions, historic archives, and several events and workshops.
The exhibitions revolve around the history of the hospital itself, which previously cared for babies whose mothers could not look after them.
This spirit of charity towards children lives on today, with funds raised through the museum going towards Coram, a children's charity which works to improve the lives of the UK's most vulnerable children.
The story of "Black Beauty"
200 years after Anna Sewell's birth, Pat Coulter reflects on how she came to create "Black Beauty".
Anna wrote her one and only novel at the age of 57 to draw attention to the mistreatment of horses. Her choice to write from a horse's perspective was a groundbreaking use of narrative at the time, and would set a trend for novels to come.
Read up on the life and times of the author in this week's issue.
Climb every mountain
Our Alex chatted to Sarah Jane Douglas, author of "Just Another Mountain". Having faced many hardships in her life, Sarah tells Alex how hill walking came to be her own personal form of therapy.
Sarah grew up climbing mountains with her Mum. When she lost her Mum unexpectedly, she continued climbing as a way of staying connected to her.
Sarah has now climbed all of Scotland's Munros, alongside reaching the summit of Kilimanjaro, where she scattered her Mum's ashes.
Flavoursome fish
In this week's cookery, we have a selection of unique fish recipes.
This Fillet of Hake with Lemon Gin Hollandaise and Fennel and Grapefruit Salad certainly makes a change from fish and chips . . .
We also have Pan Griddled Mackerel with Soy-glazed Beetroot, Grilled Seabass with Oriental Leeks, and more.
Elsewhere in this week's issue: we have 7 easy ways to improve snoring, Alexandra Campbell learns how gardening has changed over time, you can read up on reusable water bottles, and much more.
If you're self-isolating and can't get to the shops for your "Friend", subscribe now by clicking here. This will mean your "Friend" will come straight to your doorstep! 
You can also take out a digital subscription, meaning your issue will come straight to your computer, tablet or phone! And it's great value for money. Click here for more details.