Features Sneak Peek: April 4, 2020 Issue
---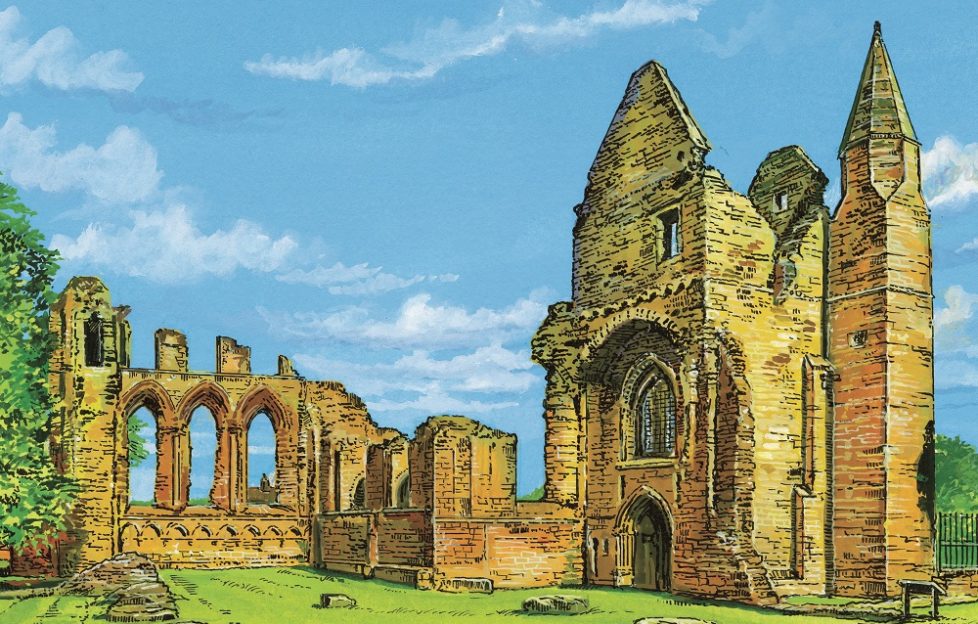 Illustration by DC Thomson Ltd.
It's time for our April 4 Features Sneak Peek, and we're keeping up the feel good content in this week's issue!
Our cover feature this week will give you a wee history lesson on the Wars of Scottish Independence.
April 6 this year marks 700 years since the signing of the Declaration of Arbroath. Willie Shand looks back at this historical document, which sought to recognise Scotland as an independent nation.
Willie trip takes in Arbroath Abbey, where he fills us in on the wider history surrounding the Declaration of Arbroath.
Fighting strokes
This week's issue features an interview with Kate Allat, who founded the charity "Fighting Strokes".
Kate suffered a severe stroke at the age of 39, but has since made an extraordinary recovery.
Kate now spends her time mentoring others who have suffered strokes. 
Wildlife: a close-up
Bill Gibb speaks to renowned wildlife photographer Will Burrard-Lucas.
Having spent a chunk of his childhood in Tanzania, Will grew up surrounded by African wildlife. This inspired his fascination with wildlife photography.
Will has developed various remote camera devices which allow him to get amazing up close and personal shots of wildlife. Check out his photography in this week's issue.
200 years of HMS Beagle
Alex Corlett reflects on 200 years of the famous HMS Beagle. The Royal Navy vessel was not very noteworthy when it first launched, however has gained quite the reputation in its 200 years.
The ship carried Charles Darwin around the world as he wrote the journal, "The Voyage of the Beagle", where he wrote his first theories on evolution. 
Carrot creations
If you're looking for some creative ways to use the contents of your fridge during this lock-down period, look no further than this week's cookery. We have several sweet and savoury recipes using carrots.
We're desperate to try out this recipe for Vegan Carrot Cake Doughnuts. We also have Chantenay and Goats Cheese tarts, Chantenay Thai-style Satay Stir-fry, and much more.
Elsewhere in this week's issue: we have advice on speaking to your family about money, sustainable gardening advice from Alexandra Campbell, Pets & Vets, and much more.
If you can't get to the shops just now for your "Friend", subscribe now by clicking here. This will mean your "Friend" will come straight to your doorstep! 
You can also take out a digital subscription, meaning your issue will come straight to your computer, tablet or phone! And it's great value for money. Click here for more details.