A Hearty Leek, Ham and Spelt Broth
---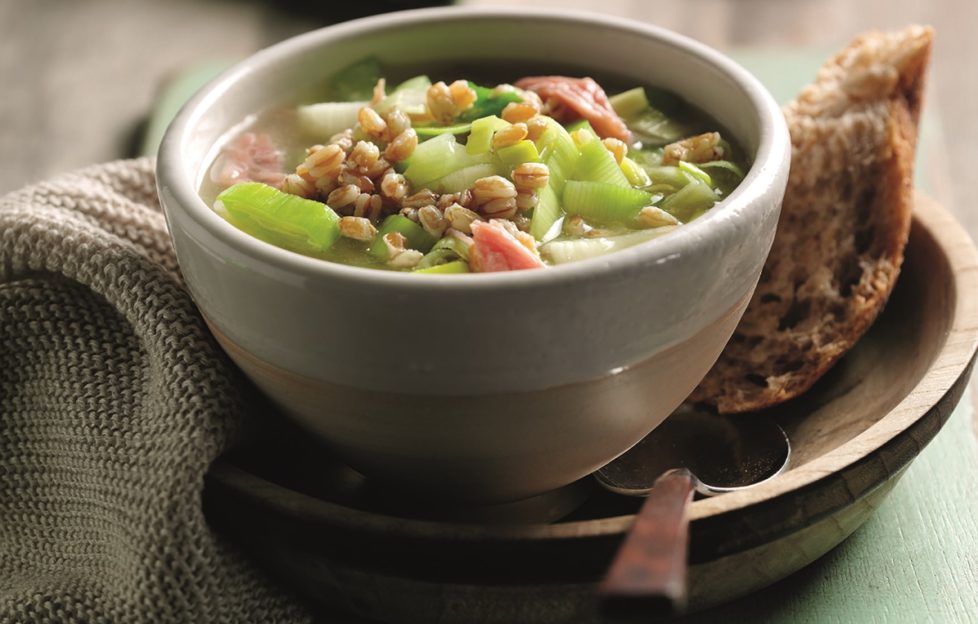 Image courtesy of Discover Great Veg.
Ingredients
1 lt (1¾ pt) fresh chicken stock
75 g (2¾ oz) pearled spelt
300 g leeks, sliced finely
180 g (6½ oz) pulled ham hock
To Serve: crusty wholemeal bread.
Recipe courtesy of Discover Great Veg.
If these strange times call for anything, it's for comfort food like this Leek, Ham And Spelt Broth.
And the recipe couldn't be simpler . . .
Method:
Bring the stock to the boil in a large pan, add the spelt, cover and simmer for 20 minutes.

Add the leeks and ham hock and continue to cook for 5 minutes.

Serve with crusty wholemeal bread.
And that's it! Leek, ham and spelt broth to warm the cockles of your heart in less that half an hour? Sounds good to us.
For more great recipes from "The People's Friend", click here. If it's soup you're looking for, we have plenty to choose from — including this lentil and smoked bacon option, and a great sweet potato and red pepper recipe, too!
Every week, Cookery Ed Marion makes sure "The People's Friend" keeps our readers enthralled in the kitchen.
So whether you're a budding chef or a culinary master, you should subscribe to the magazine now . . . otherwise you never know the scrumptious food you might be missing out on!
Our digital subscription means you'll get your copy of the magazine on your desktop, laptop or tablet as soon as it comes out. More time to spend in the kitchen that way!