Craft Preview: April 11, 2020 Issue
---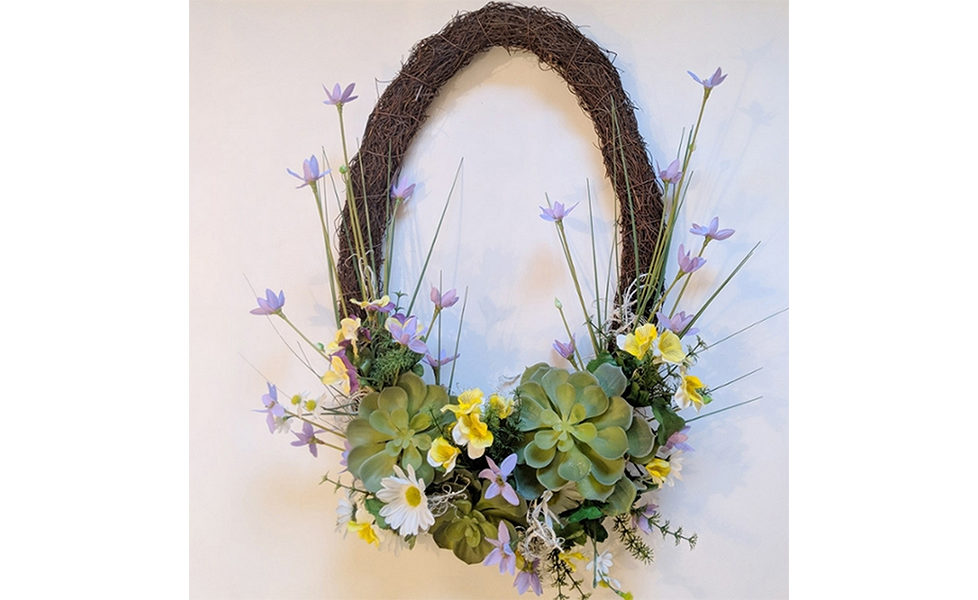 Image courtesy of Hobbycraft.
With this craft preview, you can take a look at the simple floral wreath we're making to celebrate Easter!
Our step-by-step instructions which will show you how to create this stunning decoration.
The egg-shaped rattan base, the curly moss and the faux flowers are all readily available from www.Hobbycraft.co.uk. You can also telephone 0330 026 1400 to place an order.
In addition, you will need scissors, a glue gun and some wire or ribbon to hang your finished wreath.
This could be a great design to do with children, but you must supervise the use of the hot glue gun.
If you want to make it a little more personal or fun, why not add Easter eggs, little birds, small gifts, ribbons — they can all be tied on for extra interest.
Whatever you decide, our spring wreath is a lovely way to brighten up your home.
Craft preview piqued your interest? Click here for more great content.
Or you can subscribe to "The People's Friend" here. That way you'll never miss another one of our great patterns and projects!
A digital subscription means you can download every issue straight to your laptop, tablet or phone. Click here for more details.