Great Gluten Free Easter Biscuits
---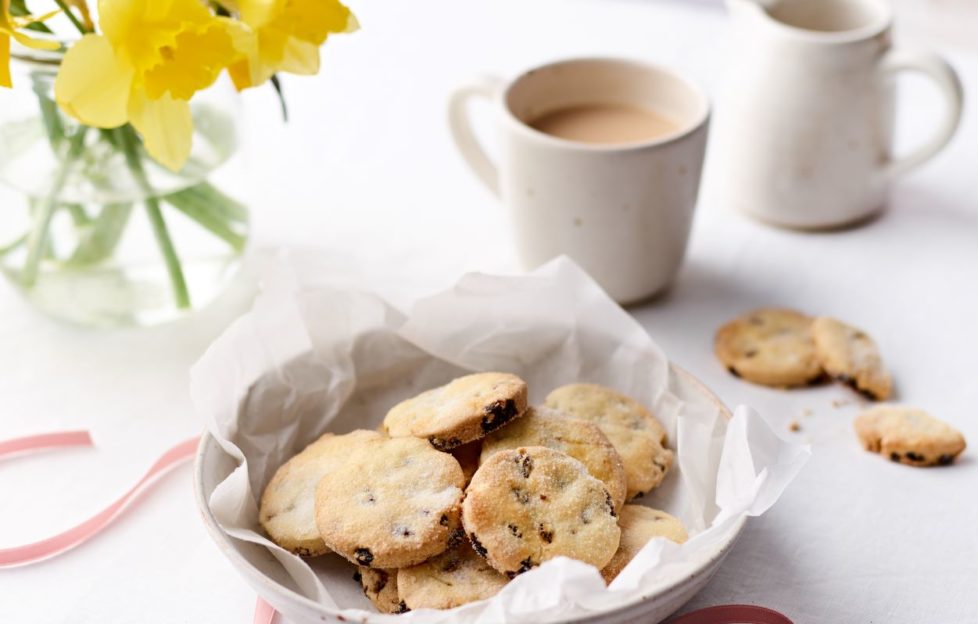 image courtesy of Freee.
Ingredients
Oil, for greasing
200 g (7 oz) FREEE Plain White Flour
1 tsp FREEE Xanthan Gum
100 g (3½ oz) butter (or vegan spread)
100 g (3½ oz) caster sugar
2 eggs
1 lemon, grated rind and juice
100 g (3½ oz) currants
2 tsp caster sugar
Flour, for dusting
Recipe courtesy of Freee.
Looking for something to do around the house while we're all stuck inside? Try these gluten free Easter biscuits!
Now is the perfect time to sharpen up those baking skills. Don't worry — although this one looks like it has lots of steps, it couldn't be simpler!
And the recipe is gluten free, too!
Method:
Rub some oil around the inside of a large baking tray.

Put the flour into a bowl, add the xanthan gum and stir to mix together well.

Put the butter and sugar into a mixing bowl and beat together until light and fluffy.

Separate the eggs, add the yolks to the mixing bowl and save the whites for later.

Add the grated lemon rind and 1 tablespoon of lemon juice and beat everything together well.

Sieve the prepared flour to the bowl and stir again.

Mix in the currants.

Cover and chill the dough for 10 minutes.

Pre-heat the oven to 180 deg. C., 350 deg. F., Gas Mark 4.

Dust your work surface and rolling pin with flour.

Put the dough in the middle and roll it out to the thickness of two £1 coins. Press a 5 cm (2 in) cookie cutter or cup through the dough to make circles then gently lift them on to the prepared baking tray. Gather together the offcuts and re-roll to make further biscuits.

Brush the biscuits with the reserved egg white. Sprinkle the two teaspoons of sugar over the biscuits, then bake in the pre-heated oven for 18 to 20 minutes until golden.

Transfer cooked Easter biscuits to a wire rack to cool. When cold, store in a tin.
We'll be adding a new recipe to our Cookery pages every day until Easter Monday, so keep checking back!