Living Under Lockdown: Tips From The Polar Regions
---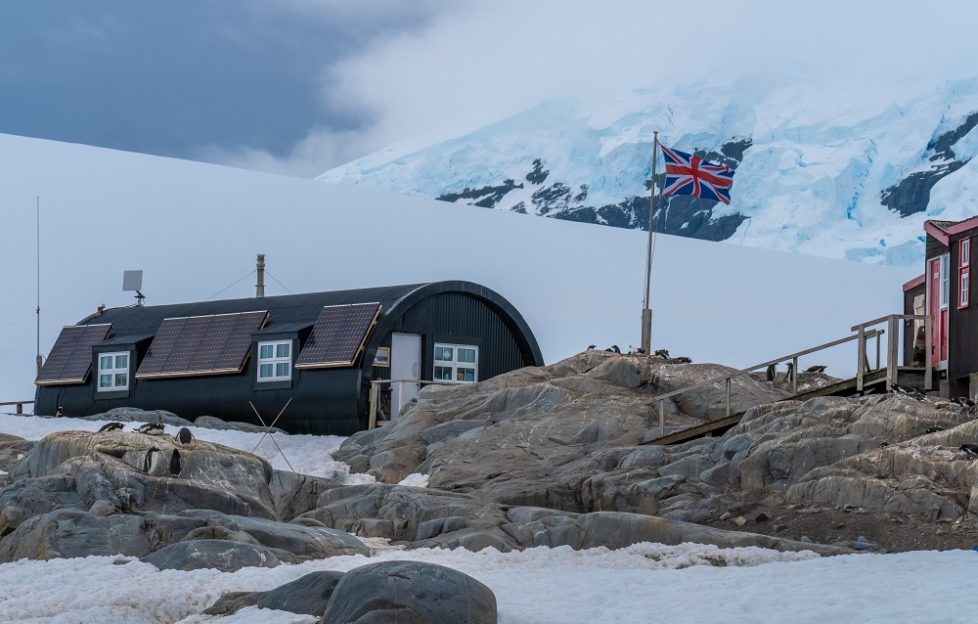 Shutterstock.
Everybody's offering advice on how to cope during this lockdown.
From exercise coaches on TV to mental health experts, we're not short of ideas. But these are unprecedented times — as the news reporters keeping saying.
And as fabulous and useful as their thoughts are, they've never lived through anything like this before.
So why not take advice from people who have?!
I saw a great tweet this morning suggesting that maybe we should look to explorers for advice. Specifically the folk who pushed to explore the Polar regions — and often ended up stuck in huts, tents or ships for months at a time as they waited for their situation to improve!
Of course, the advice we're hearing on TV and the internet these days is the evolution of these early findings.
But it's really interesting to see what was learned during those hard times in the wild.
The advice:
Music. When his ship, Endurance, was sinking, Ernest Shackleton insisted that the team's meteorologist save his banjo. He called it "vital mental medicine".

Diary writing. Keeping track of life under lockdown will not only prove interesting for posterity, but it's good to get things out on the page. Explorers were conscious their diaries would be worth something if they made it back, too. It was also useful for reminding yourself which day of the week it actually was . . .

Expedition newspapers. The crew would often put together a 'paper to amuse themselves, with articles about penguin encounters and crossword puzzles. Fortunately, you don't have to do this with

the "Friend" still carrying on

!

Games. Chess proved massively popular, occupying the mind for an hour or two at a time.

Food and alcohol. Experimenting with new recipes (unfortunately sometimes involving the local wildlife) was one way to introduce a bit of variety into the monotonous diets. And although expedition leaders were extremely wary of the effects of too much alcohol, they appreciated a glass of wine!

Roald Amundsen

even said that a glass of rum was a surefire way to end petty spats amongst his team.
I must admit that food has been fairly high on my list — I've put on half a stone in the last 3 weeks! It doesn't help that the one thing the stores never run out of is chocolate . . .
This advice saw these men through months of being cooped up, so it's tried and tested.
Why not let us know how you're getting on, and what sort of things you and your family are doing to get through the lockdown?
Email us at betweenfriends@dcthomson.co.uk and we might be able to pop you on our letters page!
And if you're looking for some tasty recipes to try — that don't require puffins or walruses — have a look at our website's Cookery section.
For more from Alex, read his blog here.