Which Holmes Is Your Holmes?
---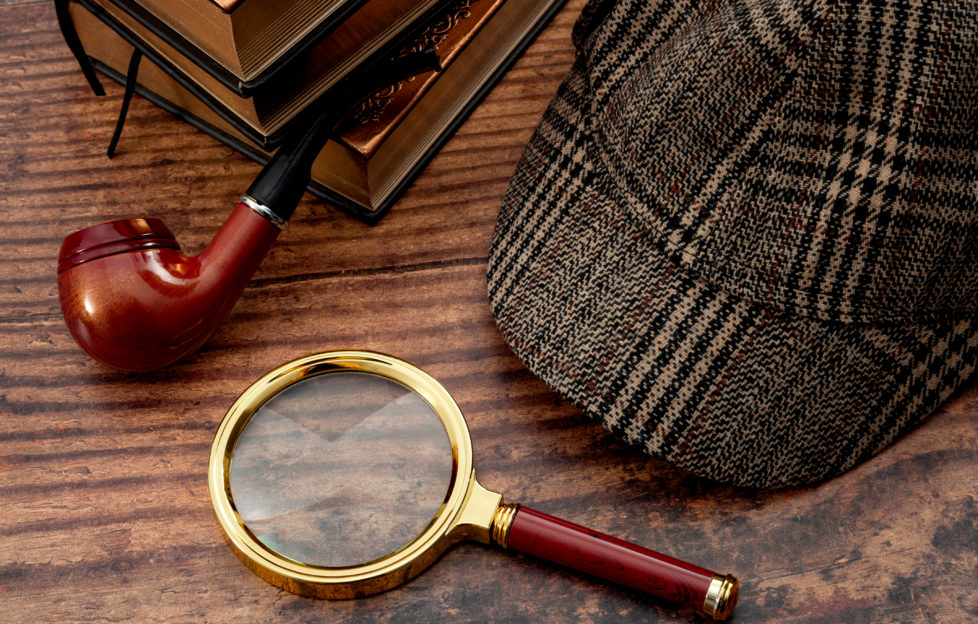 Shutterstock.
It doesn't take Sherlock Holmes to figure out one of the good things about the current lockdown.
It's the chance to catch up on some good television!
There's so much on these days that a few shows might have passed you by. I certainly know I've missed a few.
My latest discovery is "Elementary", a modern-day police procedural/detective show about Arthur Conan Doyle's Sherlock Holmes solving crimes in New York.
It's really rather entertaining, despite the obvious differences from the source material.
But the story of the great detective has been adapted so many times. Here are some of my favourites:
Basil Rathbone (14 films and a radio series, 1939-1946)
Basil Rathbone was the man who popularised the image of Sherlock Holmes we all immediately think of today.
He wore a deerstalker cap and an Inverness cape in almost all of his film appearances. The detective hasn't really been able to shake either since.
In Conan Doyle's books, the type of cap Holmes wears is actually never mentioned by name (although it is described). So it's almost like these early forays into the movies became the source material for later adaptations.
We had an old VHS copy of Rathbone's "The Hound Of The Baskervilles" in the house when I was a child, which I think belonged to one of my grandparents.
Despite it being quite old at the time, and the acting and special effects not quite what I was used to, it still scared me a little!
Barrie Ingham

("Basil The Great Mouse Detective", 1986)
From one Basil to another — though this time he's a mouse.
This Disney classic supposes that a pair of animal-world detectives live underneath 221B Baker Street, solving crimes much in the way their human landlords do.
This is a very entertaining movie, with a lot of fun nods to the movies that had come before.
Not only is the mouse detective named Basil (after Rathbone), he also wears a deerstalker cap. Plus, at one point we hear the human Holmes's voice — and it's actually Rathbone's, taken from a 1966 recording.
Add these little flourishes to a fun, action-packed script and the movie is fun for all the family. Plus, the baddie is played by horror veteran Vincent Price, who seems to be loving every minute of his performance!
Nicholas Rowe

("Young Sherlock Holmes", 1985)
There was a bit of a rash of these "young" adventures in the late 1980s and early 1990s.
Writers and directors would take an existing character (in literature or film) and create stories from back when these characters were children. They were sort of origin stories, created to cash in on the name recognition the character already had.
"The Young Indiana Jones Chronicles" is another example — a short-lived, muddled television show based on the iconic archaeologist, that's flaws were nothing compared to those found in "The Kingdom Of The Crystal Skull".
In this example, Nicholas Rowe's Holmes is at boarding school when he meets Watson (played by Alan Cox, son of Dundee favourite Brian Cox). They soon get drawn into a plot involving an old Egyptian cult operating below the streets of London.
The film recasts Holmes as a bit of an action hero more than a detective, and the plot doesn't happen to make a lot of sense. But with Steven Spielberg's Amblin Entertainment on board as producers, it was always going to be a fun ride.
Some of the "easter eggs" for Holmes fans are also entertaining, like the stories of how he acquires his iconic pipe and — yes, you guessed it — the deerstalker.
If you haven't seen any of these before, I would encourage you to find them. They must be streaming somewhere, and you won't regret it!
For more from the team, read our blog here.