Amazing Arctic Mocha Tiramisu
---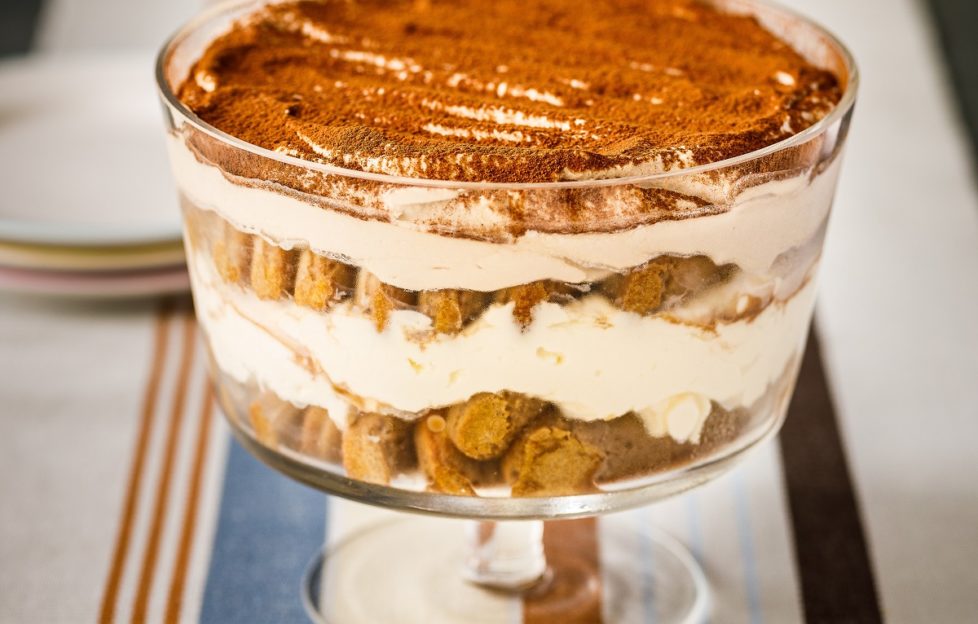 Image courtesy of Arctic Iced Coffee.
Ingredients
250 ml (9 fl oz) mascarpone
80 g (2¾ oz) sugar
1 carton Arctic Iced Coffee Mocha
3 tbs Kahlua or Marsala (optional)
175 g (6 oz) sponge fingers
3 tbs cocoa powder
Recipe courtesy of Arctic Iced Coffee.
There was one clear winner when we asked our Facebook followers about their favourite dessert: tiramisu!
So what better time to share this delicious recipe. 
Why not try it today? And make sure to share a photo with us, so we know how it went!
Method:
Whisk together the double cream, mascarpone and sugar to a medium peak.

Pour the Arctic Iced Coffee and Kahlua, if using, into a wide shallow bowl or baking dish. Put half of the sponge fingers into the liquid and turn them over so they get a good covering of coffee. Lay them in the bottom of your serving dish and spoon a further 3 tablespoons of the coffee over.

Spread half of the cream mixture over the sponges and use a small sieve to give an even covering of cocoa.

Repeat the process of dipping the remaining sponges and make another layer then drizzle with another 3 tablespoons of the coffee.

Pour the remaining coffee into the cream mixture and whisk again until it's thick.

Spread this mixture on top of the exposed sponges and refrigerate for at least 2 hours or overnight.

When ready to serve cover the top of your tiramisu with the remaining cocoa.
For more delicious recipes from "The People's Friend", click here.
If you can't get to the shops just now for your "Friend", subscribe now by clicking here. This will mean your "Friend" will come straight to your doorstep! 
You can also take out a digital subscription, meaning your issue will come straight to your computer, tablet or phone! And it's great value for money. Click here for more details.