Featuring . . . Alex's Lockdown Larder
---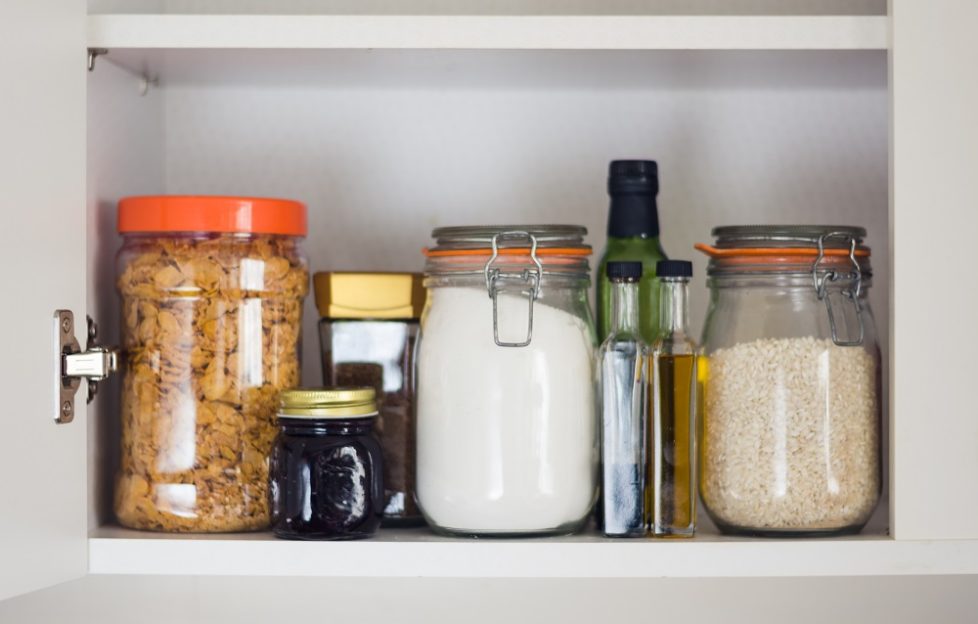 Shutterstock.
What's in your lockdown larder?
This week's cookery (May 23, 2020 issue) is all about putting together some tasty meals with some of those store cupboard staples we all usually have lying around.
Over recent weeks, it has been tricky to get hold of some bits and bobs in the shops.
First, all the pasta and rice disappeared, then the canned tomatoes. Then it was the flour ⁠— which put the brakes on any plans to bake our way through the lockdown!
It's still not yet business as usual on the supermarket shelves. Which is why it's so good that our Marion has some recipes to make the most of those cupboard bits and bobs.
In the Features Ed household, our weekly shops have actually got substantially more expensive. We're shopping for every single meal of the week now (rather than picking up the odd sandwich or soup for lunch) — plus food has become the way we treat ourselves!
Hence Gingernuts and ice-cream making their way into the shopping trolley.
What's in there to be used up?
It has seemed like the right time to have a root around the kitchen and see what's in there to be used up.
It's amazing how much stuff just gets forgotten. Odd kinds of canned beans, nearly empty pasta packets, curry paste pots. All those things that you buy to make one recipe, but that you never tend to use again.
We had to clear some room in the freezer so we could stock up, and there were some even more random bits in there.
A frozen fish (not sure how old), some dairy-free ice-cream cones (really not as nice as they look on the packet), and a packet with about 5 sweet potato chips left in it when I was trying to not cook too much for the two of us.
Some of our recent dishes, then, have been a bit of a mish-mash of what's left.
What random bits and bobs have you found in your larder?
I once knew someone who had a pickled octopus in a jar. Frightening enough, but it was well beyond its best before date.
I wouldn't want to be there when that finally made its way on to a plate!
Speaking of best before dates, I still remember the time my grandma offered me some aspirin for a headache at her house.
I found them all stuck together in one lump, with a best before of 1989. This was sometime in the mid-1990s!
Creative recipes
It's the baking that I've really missed over the last few weeks.
Thank goodness for some of the creative recipes popping up over the internet. Including here on the website!
Coeliac-friendly recipes like this Sticky Orange Potato Cake and these Elderflower Loaf Cakes mean that tasty treats don't rely on the ever-elusive plain flour!
Tell us what you've found in your store cupboard or what new recipes you've tried during the lockdown!
Email us at betweenfriends@dctmedia.co.uk or message us on our Facebook page.
For more from Alex, read his blog here.
Click here to watch Design Ed Jaclyn demonstrate how to make a perfect store cupboard recipe.