Fiction Sneak Peek: May 30, 2020 Issue
---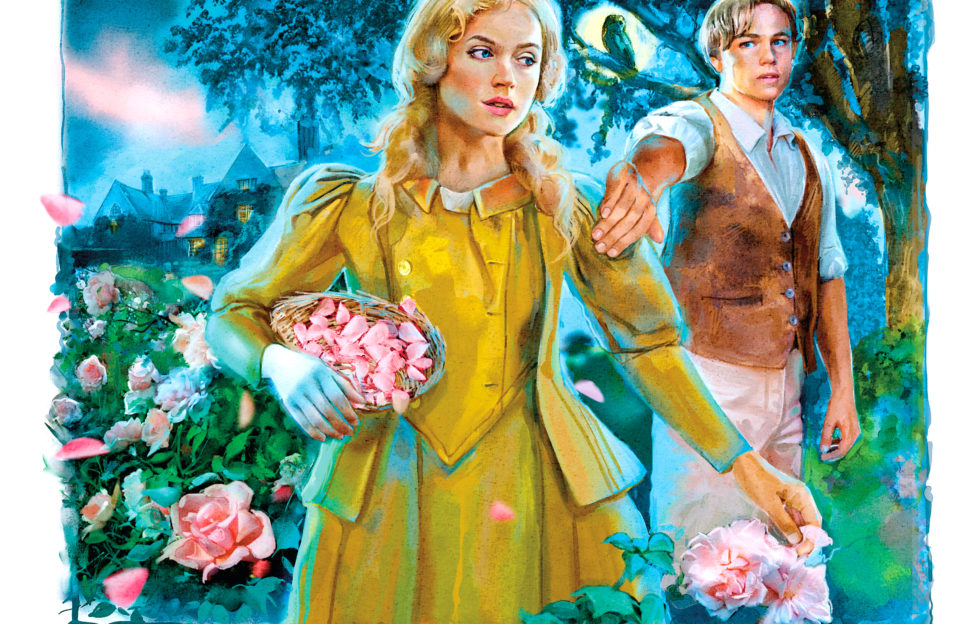 Illustration by Sailesh Thakrar.
Welcome to the sneak peek at this week's "Friend" fiction!
Short stories
Our opening story is "The Rose Thief" by Pamela Kavanagh. Someone is stealing blooms from the garden, and under-gardener Bran is determined to catch the culprit. Pamela's story set in the 1890s, with a dramatic illustration by Sailesh Thakrar (above).
Maureen and Jean appear on a TV quiz show in "Lights, Camera, Action!" by Eirin Thompson. With a fun illustration by Ruth Blair.
Sarah Swatridge's "Love Letters" is next. It's 1941, and you can be fined for not reusing paper. William's precious copy of the "Beano" and Norah's love letters are no exception. Or are they? With a charming illustration by Helen Welsh.
Seeing a 100th birthday announcement in the paper brings back memories in "Did You Ever Hear?" by Jessma Carter. With a lovely illustration by Tracy Fennell.
What will Muriel say when Joshua turns up on her doorstep after ten years? Find out in "A Walk Down Memory Lane" by Teresa Ashby — with a super illustration by Martin Baines.
In Alison Haylock's "What Does Granny Say", Stella's daughter would like advice on whether or not to take a year out. There's only one person to ask! Smiley illustration by Ruth Blair.
Our final story of the week is Jane Bettany's lovely "My Life In Pictures". 12-year-old Daisy has a family photo taken every year on her birthday — and every one tells its own story . . .
Serials
Our new serial, set in the 1800s, starts this week! Something shocking is about to disturb the peaceful pace of life in the village of Bursham . . . By Alison Carter, our two-part serial "Trouble At Bursham Cathedral"  is wonderfully illustrated by Ruth Blair.
We have Part Two of "Return To Tillakos", too! Jade is in Greece, searching for the father she never met. Café owner Maya thinks she's heard the surname Castellanos before — a family who once lived on an island abandoned since 1979, the year Jade was born. Could there be a connection? Our intriguing serial by Lydia Jones is brightly illustrated by Gerard Fay.
Series
Abigail isn't quite ready for "Come Dine With Me", in Jessma Carter's "Living It Up" . . .
. . . while it's a rare night off for Sam in our super soap, "Riverside", by Glenda Young.
Sneak peek leave you wanting more? Our new issue is on sale soon. Enjoy!
Remember you can subscribe to the "Friend" today, and you'll never miss another issue. Plus, if you're worried about potential delivery issues, you can take out a digital subscription and download every issue straight to your phone, tablet or home computer.