Book Review: "The Oceans Between Us"
---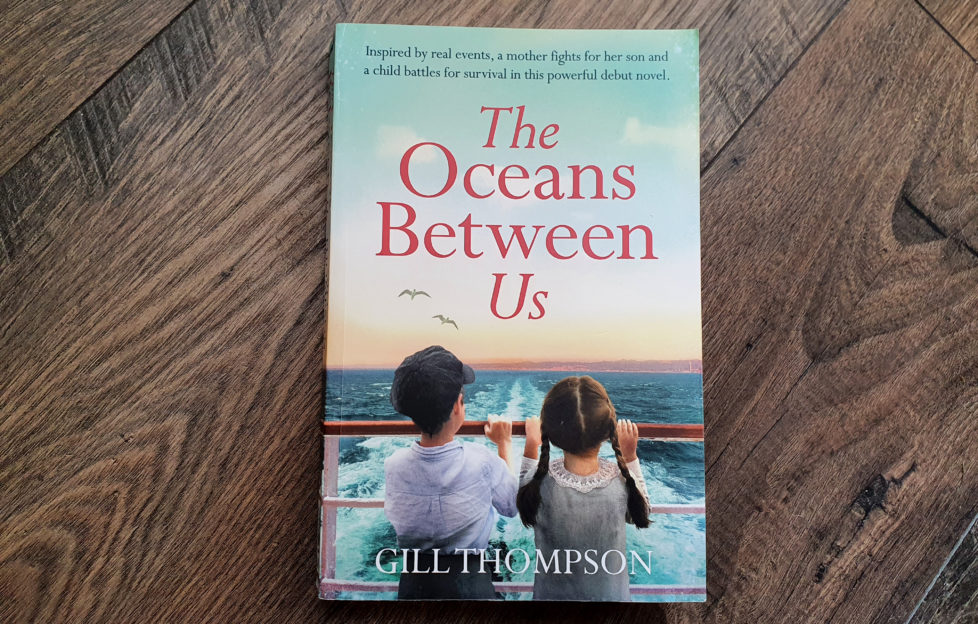 Photograph by Manon Gandiolle.
Gill Thompson's "The Oceans Between Us" begins during the London Blitz.
It follows the story of Molly, a mother suffering from amnesia, and her little boy, Jack. Placed in an orphanage, he hopes for his mother's return.
We also meet Kathleen, a lonely housewife living in Perth, Australia. Her husband works for the department of immigration and is getting increasingly busy, working on a scheme to resettle child migrants from Europe.
When the children at the orphanage are offered the promise of a beautiful life in the outdoors, in a sunny country where they could ride horses and pick oranges right from the tree, they are excited. Even Jack.
"Australia couldn't be that far away, could it? They spoke English there."
He's sure his mum could meet him there, if she ever came back . . .
As Jack boards the boat that will take him to Australia, we embark on the journey with him, and it is an emotional one.
Will Molly and Jack ever meet again? Will Jack get justice for the hardship he faced? Can he find in Kathleen the support he has been looking for?
A story of hope
Inspired by harsh real events, this story is one of hope, love and motherhood.
"The Oceans Between Us" took me through a dark time in history.
A time when English children — not always orphans — were sent to Australia as "white stock", to slowly erase the Aboriginal population. In parallel, Aboriginal children were also removed from their family and sent to work for white families.
As a reader, I felt as though I lived the lives of all three characters. I felt an intense urge to help them.
Witnessing their lives took me through a whirlwind of emotions. I felt successively worried, outraged, hopeful and enthusiastic. It is ultimately uplifting.
If you like emotional stories based on historical events, I definitely recommend this book.
Author's inspiration
Back in 2010, Gill Thompson heard then Prime Minister Gordon Brown on the radio.
He was apologising to a group of ex-child migrants to Australia, on behalf of the British government.
This speech, and the books "Oranges and Sunshine" by Margaret Humphries, as well as "Orphans of the Empire" by Alan Gill, inspired Gill to create this powerful story.
Director Jim Loach also adapted "Oranges and Sunshine" for the screen in 2011.
I highly recommend watching this movie as well — with a box of tissues by your side.
For more book reviews from the "Friend" team, click here.
Click here to view "The Oceans Between Us" on Amazon.