Featuring . . . Life After Lockdown
---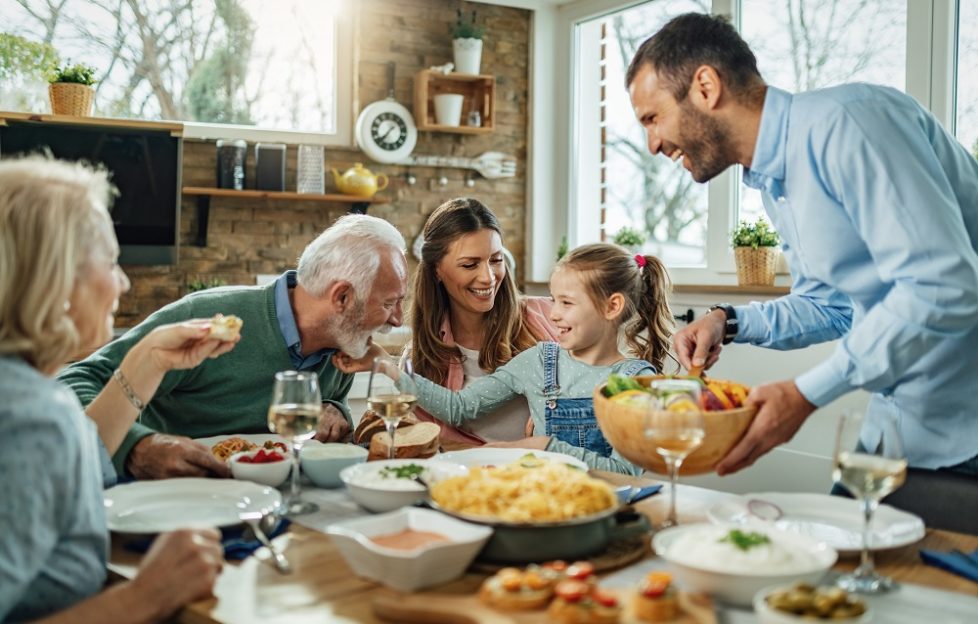 Shutterstock.
This morning, an email newsletter popped into my inbox. It was about what happens next, after lockdown.
For those of us lucky enough to be unaffected by the pandemic, do we imagine life being any different as things are slowly getting back to normal?
In that newsletter, people describe how it's shown them what really matters in their lives.
Friends and family (and pets!), and how important it is to look out for each other.
One person was grateful for how there have been so many instances of people doing kind things for each other, and hoped this didn't change.
A number of people spoke about the other things that they hope don't change after the virus, including how much they've enjoyed having family meals again, rather than everyone eating at separate times in separate rooms.
I was trying to think what I'd like to stay the same after the lockdown.
I came up with a few things:
Family
It's a bit obvious, but mine are mostly down the other end of the country. I can't wait until we can meet up again, especially as we've a newborn son to share with them.
Video calls have been amazing. But the day we can pop him into his grandparents' arms will be a good one.
Remembering not to take that ability to be together for granted, is something I'll not forget in a hurry.
Home
Stay local, we've been told for weeks. I've loved this — our lives can cover miles these days, zig-zagging around between obligations, but how much lovely stuff is there near us all?
We've been watching the daily growth of flowers (and weeds) in the garden, the trees getting back all their leaves and speaking more to our neighbours (over the fence).
Exercise
When it became a thing to be allowed once-a-day exercise, it seems as if everyone took at as an instruction!
I've really noticed the massive increase in people walking and cycling round here, and it's lovely to see. Let's hope that doesn't change.
The BBC reported that four-fifths of people are planning on changing the way they travel after all this, with about a third saying they would cycle more to work and the shops.
That's great news.
The environment
Amongst the frightening stories are a few lovely ones about nature.
Being able to hear birdsong again, for the folks who live near busy roads. Animals wandering about town centres and Venetian canals. Big drops in carbon emissions and unbelievable increases in air quality in some of the world's largest cities.
This is an incredible opportunity to rebuild things in a better way, and I do hope we don't make the mistake of not taking advantage of it.
Appreciating our NHS
The stars of the show. Anyone who has really spent time in the care of the NHS knows what unbelievable heroes they really are.
Looking after folk at their weakest and worst, we should be celebrating them all the time, and not just during pandemics!
There's so much we'll be relieved to have go back to normal — and all of us here at the "Friend" hope you and your loved ones have made it through healthy.
But as things shift back towards the way things were, is there anything you know you'll want to keep the same?
Let us know at: betweenfriends@dctmedia.co.uk
Read more from the "Friend" team by clicking here.