National Biscuit Day: Sunny Seville Biscuits
---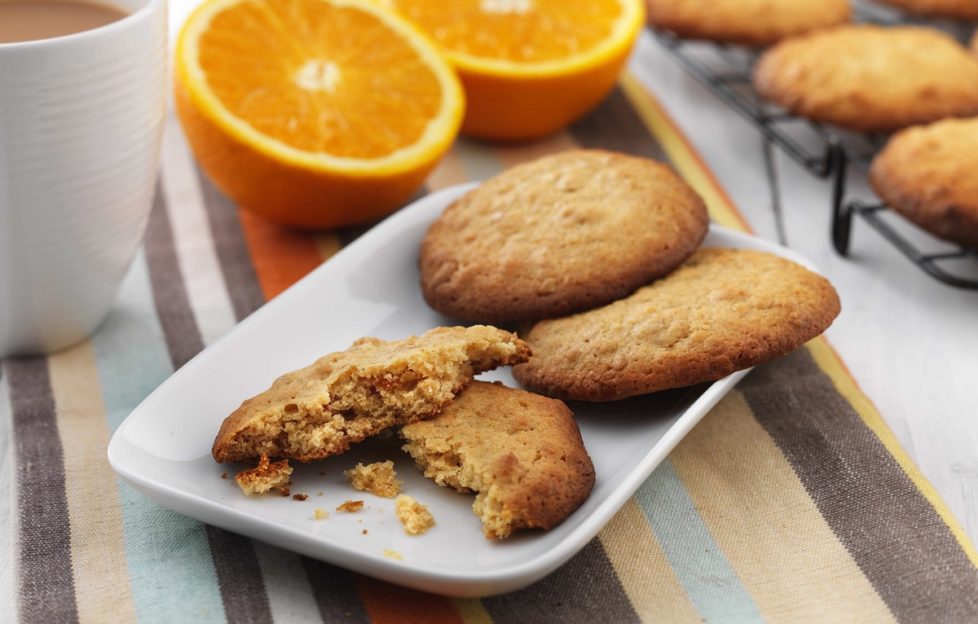 Image courtesy of Duerr's.
Ingredients
125 g (4½ oz) plain flour
½ tsp baking powder
50 g (1¾ oz) oats
100 g (3½ oz) Duerr's Fine Cut Sunny Seville Marmalade
100 g (3½ oz) unsalted butter
50 g (1¾ oz) golden syrup or honey
25 g (1 oz) light soft brown sugar
Recipe courtesy of Duerr's.
We couldn't let National Biscuit Day go by without sharing at least one recipe!
And given that the weather is so glorious today, we've picked these sunny Seville Biscuits.
Give them a try, you won't regret it!
Method:
Pre-heat the oven to 180 deg. C., 350 deg. F., Gas Mark 4. Line a baking sheet with baking parchment.

Sift the flour and baking powder into a large bowl then stir in the oats.

Add the marmalade, butter, syrup or honey and sugar into a heavy-based saucepan and gently heat until the butter has melted and the sugar dissolved, making sure not to let it bubble. You may need to whisk a little to break up the marmalade properly.

Pour the warm mixture over the dry ingredients in the bowl and stir thoroughly to combine.

Place heaped tablespoons of mixture on to the parchment-lined sheets, leaving plenty of space in between for the biscuits to spread.

Bake for 12 minutes until lightly golden, allow to cool for a minute on the tray, then transfer to a rack to finish cooling.
For more biscuit-related facts on National Biscuit Day, click here.
For more delicious recipes from "The People's Friend", click here.
If you can't get to the shops just now for your "Friend", subscribe now by clicking here. This will mean your "Friend" will come straight to your doorstep! 
You can also take out a digital subscription, meaning your issue will come straight to your computer, tablet or phone! And it's great value for money. Click here for more details.