Writer Of The Week: Andrea Wotherspoon
---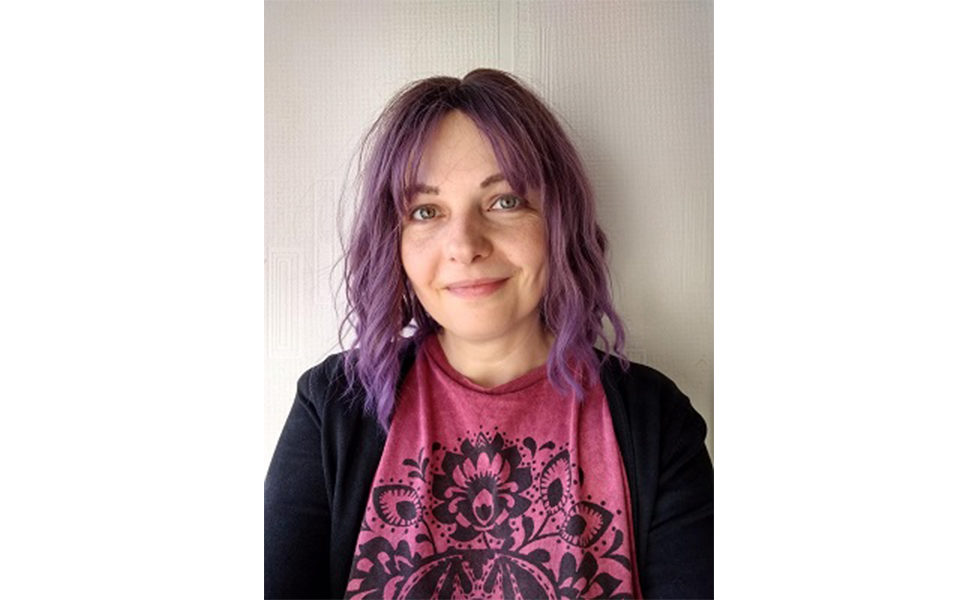 Photograph courtesy of Andrea Wotherspoon.
"Friend" Writer Of The Week Andrea Wotherspoon's gorgeous story, "Pebble For Your Thoughts", is in this week's issue.
We asked her about her writing.
Tell us where the idea for "Pebble For your Thoughts" came from?
I live in the far north of Scotland, and while I was out and about one day with work, I came across a gallery that a local artist had set up in a deserted building on the coast.
It reminded me that when I was a child, I used to collect pebbles and shells, then paint them, and sell them to family members from the garden shed (the most expensive being around 10 pence!).
The combination of the gallery and my "shop" led to the initial idea that became "Pebble For Your Thoughts".
How long have you been writing fiction?
For almost as long as I've been able to write!
My first ever piece of fiction was a story about a cat called "Kitty Cat" that I wrote and illustrated for my mum when I was about six.
I used to keep a selection of notepads — each with a different story in them — in the bottom of my bedroom cupboard. I would sit on a stool in the cupboard, and write in the pads. They were mostly stories involving animals of some sort.
Who are your favourite authors?
I have loads of favourites, and will read most genres.
Some that spring to mind are Lisa Jewell, Dorothy Koomson, Stephen King, Peter May, Linda Gillard, Mary Stewart, Daphne Du Maurier and Ian Rankin. My favourite book ever is Emily Bronte's "Wuthering Heights". I've lost count of how many times I've read it.
What are your writing ambitions?
I'd love to complete a longer piece of writing. I've started a couple of novels but I've always run out of steam and never got round to finishing them.
I like writing dialogue, so I would also like to try writing a play at some point. I also hope to run a course of some sort, as I enjoy helping others develop their writing skills.
Notepad and pencil or laptop? Kitchen table or study? Blank wall or inspiring view?
Definitely notepad and pencil to start with.
I find my thoughts form much easier when I write in longhand. I have a writing desk in my living room, which was gifted to me by my 92-year-old aunt when she moved into a residential home two years ago (and who, incidentally, has been reading "The People's Friend" since she was fourteen!).
As much as I love a wonderful view, I definitely prefer a blank wall as I can be quite easily distracted!
What's your top tip for an aspiring Writer Of The Week?
Know your market, and read it as much as possible before submitting. I've met writers who have told me they would love to get a story published in a magazine, but who admit that they don't actually read any.
I only had two rejections before I had a story accepted by a magazine — I firmly believe this was because I subscribed to the magazines I wanted to submit to, and read as many stories as I could, so that I could understand what they wanted.
I still read them now. Not just because I enjoy the stories (which I do!), but because we never stop learning.
For more from our Writer Of The Week series, click the tag below.