Fiction Sneak Peek: June 27, 2020 Issue
---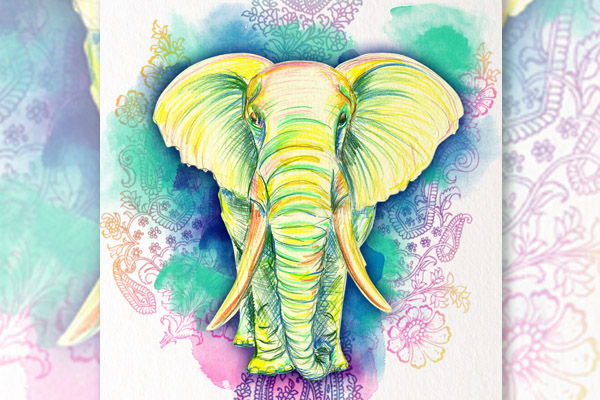 Shutterstock.
Hello everyone, and welcome to the Fiction Sneak Peek, where we give you a flavour of the stories in this week's issue!
Our opening story is "A Spanish Quest". When Julia's beloved grandmother falls ill, she reveals a hint of a mystery in her past. Julia heads to Spain, but can she solve the riddle? Find out in this warm family story by Katie Ashmore, illustrated by Jim Dewar.
An extraordinary and unique story is up next. In "The Elephant Under The Flyover" (illustration above), a young boy embarks on a journey with an elephant, hoping to take it to safety. By debut author and Writer of the Week, Frances Powell.
Eirin Thompson's "In It To Win It" is the story of two mums, both of whom have won the Sports Day Mums' Race three times — meaning this year will be the decider!
Alyson Hilbourne's "Coming Home" is next. A bundle of letters is found in the back of a bureau which has been bought at auction. What might the letters say? And is it too late for them be returned to their owner? With a lovely period illustration by Jim Dewar.
In "A Taste Of Heaven", by Kitty-Lydia Dye, Francesca Rivoli's ice-cream parlour sits by the sea. But it's a troubled venture . . . illustrated by Helen Welsh.
Tanino and Melina are "Working Together" in our next story, helping out at a marriage preparation course. Written by Stefania Hartley and illustrated by Jim Dewar.
Our final story of the week is "Welcome To The Family". Twins Rowan and Mel are spending family time in a Dorset holiday cottage, but someone's missing… By Gabrielle Mullarkey.
Serials
Our four-part serial, "Happy Is The Bride", by Laura Tapper, starts today! Toby and Heather have some exciting news to share with their families . . . Ruth Blair is illustrating this serial for us.
Meanwhile, in part three of H Johnson-Mack's Regency serial, "The Ladies Of Kesteven", Eleanor is ambushed by a figure in a red coat. With wonderful period illustrations by Sailesh Thakrar.
Series
The ladies take a drive down memory lane in "Living It Up" by Jessma Carter.
In this week's "Riverside", by Glenda Young, George and Dave have a difference of opinion about the riverside's future, and Mike has to face a conversation he's been dreading…
Sneak peek leave you wanting more? Our new issue is on sale soon. Enjoy!
Remember you can subscribe to the "Friend" today, and you'll never miss another issue. Plus, if you're worried about potential delivery issues, you can take out a digital subscription and download every issue straight to your phone, tablet or home computer.