Features Sneak Peek: July 4, 2020 Issue
---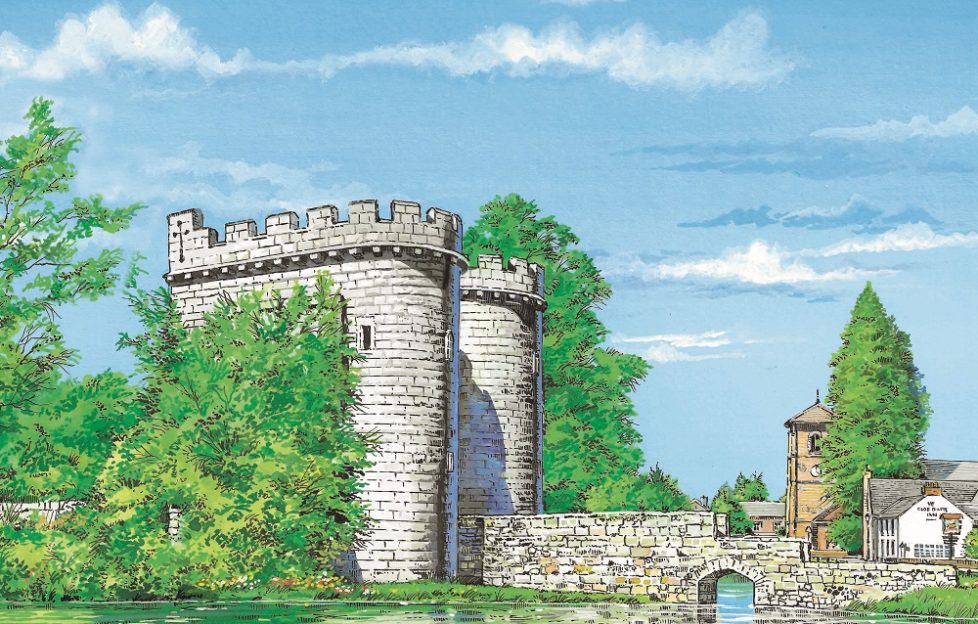 Illustration by DC Thomson Ltd.
Amazingly it's time for our July 4 issue! Here's what to look out for this week . . .
Just before lockdown, Simon Whaley explored the Welsh Border town of Oswestry.
Located between Welshpool and Wrexham, the town is thought to be named after Oswald's Tree, where King Oswald of Northumbria was defeated by King Penda of Mercia in 642 AD.
The town's location meant it was at the heart of much Welsh/English conflict throughout history. Today, Oswestry is a bustling market town with several historic landmarks.
Sand sculpting
Gillian Harvey met Jamie Wardley, an artist with a unique skill. Jamie and his wife Claire started sand sculpting business "Sand in Your Eye" in 2006.
Jamie unexpectedly discovered his talent for sculpting while studying Environmental Science. After being scouted by a fellow sand sculptor, Jamie suddenly found himself travelling the world with his tools.
Read all about his journey with sand in this week's issue.
Unprecedented times
We spoke to Frank Meehan, a survivor of the Clydebank Blitz, about the similarities he found between the COVID-19 pandemic and those dark days.
Frank's main takeaway? People tend to come together in times of uncertainty.
Wartime entertainers
Molly Green, author of "A Sister's Song", shared with us what she learned about wartime entertainers while researching for her novel, which is set in WWII.
Molly reflects on the role of key players such as the recently passed Dame Vera Lynn, and why wartime entertainers were so important.
Read up on the often hard but meaningful role of these entertainers.
I Scream, You Scream . . .
Just in time for the mini heatwave that's been making its way across parts of the UK, we have a selection of ice-cream recipes just for you!
This Knickerbocker Glory is the perfect summer treat. We also have Chocolate and Pecan Brownies served with ice cream, Eton Mess served with ice cream, and much more.
Elsewhere in this week's issue: 6 good reasons to eat spinach, Stephanie Hawthorne shares her expert advice on co-housing, we investigate whether miniature pigs make good pets, and much more.
If you can't get to the shops just now for your "Friend", subscribe now by clicking here. This will mean your "Friend" will come straight to your doorstep! 
You can also take out a digital subscription, meaning your issue will come straight to your computer, tablet or phone! And it's great value for money. Click here for more details.