Willie's View: Meeting A New Pal
---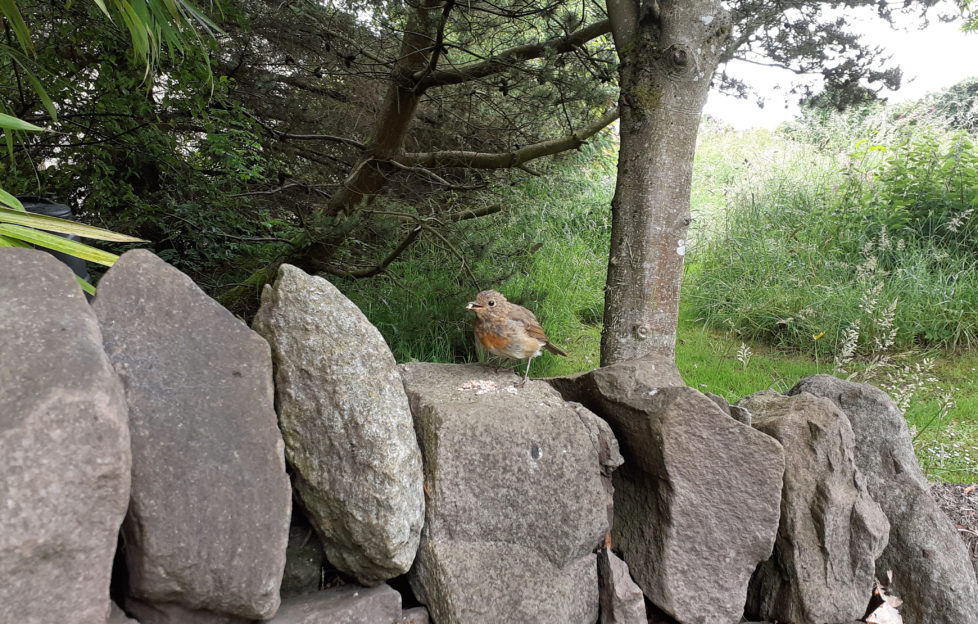 Photography by Willie Shand.
In this week's Willie's View, our travel writer has found himself some company . . .
---
Over the past two or three weeks I've found myself a new pal and, I must admit, there's been very little social distancing.
We regularly meet throughout the day, starting at breakfast.
I don't have a name for my new friend — never asked. She has a sweet tooth, though, and is quite partial to muesli, and even a bit of Victoria sponge later in the day.
As I've been sitting on the garden bench, scribbling away for "The People's Friend", each day a young robin flies down and sits beside me and we keep each other company.
Many a chat we've had, albeit the conversation tends to be somewhat one-sided.
Some say the robin is a sign of good luck — and we could all with a bit of that.
Others say it's a visit from a lost relative. I'm not so sure about that, though. When I offered it some ice-cream it dipped its wee beak in, shook its head in disapproval and was having none of it!
Couldn't have been any of my relations, surely. They all like ice-cream.

---
For more of Willie's View, click the tag below.
If you're missing some of his adventures, remember you can read all about previous trips he's taken over on our travel pages.
Though it seems as though things are returning to normal around the country, travel restrictions may still be in place. Please check latest advice before planning your trip.