Features Sneak Peek: July 11 2020 Issue
---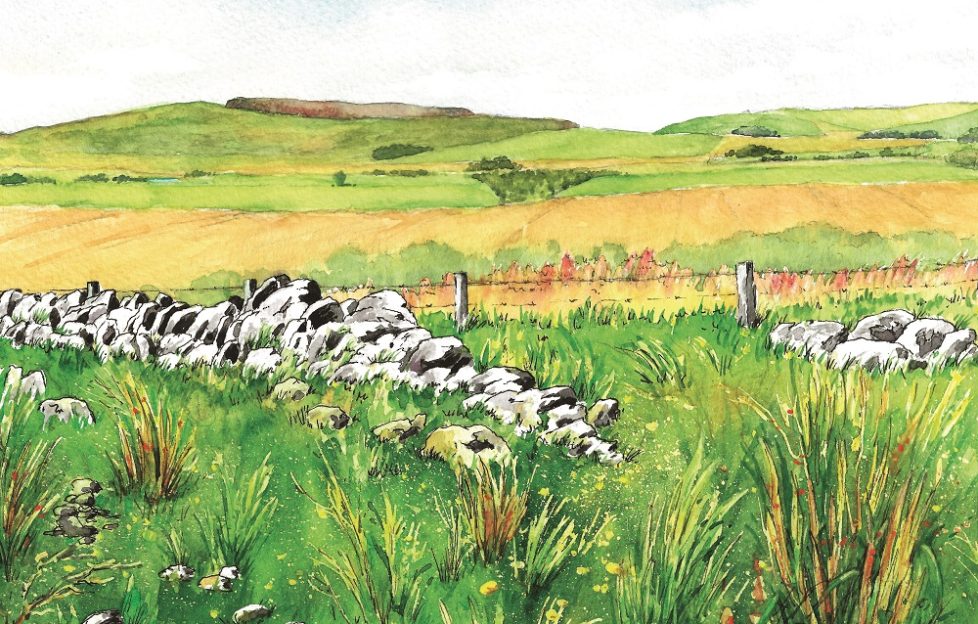 Illustration by DC Thomson Ltd.
It's that time of the week again! We're here with a sneak peek into the fabulous features in our July 11 issue.
On the cover this week, Willie Shand took a stroll around Sanquhar, one of Scotland's oldest burghs. Surrounded by countryside, Sunquhar is both picturesque and brimming with fascinating history.
Willie talks us through the history of the town, from its historic Tolbooth building, built from stones taken from the ancient Castle of Sanquhar, to its post office, which is said to be the oldest working post office in the world.
Just across the road from the post office you will find the Wingham's Inn, where Robert Burns is known to have stayed while performing duties as an exciseman in the town. The Inn even features a few lines of poetry allegedly scratched on the windowpane by Burns himself.
Read more about Sanquhar's impressive history in this week's issue.
The Butterfly Brothers
Alexandra Campbell spoke to Joel and Jim Ahston, known as The Butterfly Brothers. The siblings are garden designers who aim to make any and every outdoor space fit for butterflies, as butterflies are a sign of a wildlife friendly environment.
Read up on how you can create a butterfly friendly outdoor space in this week's issue.
Class act
Bill Gibb chatted to Mark Holmes about his football academy, which is changing the lives of children in Ghana. When Mark's professional football career was cut short prematurely following an accident, he was inspired to use his passion to help others.
Mark's football academy provides children in Ghana with the opportunity to learn to play football, as well providing them with an education and healthy lifestyle.
Transforming TV
Steve Newman discovered how actress Kim Tserkezie is striving for a more inclusive film and television industry.
Best-known for her role as Penny Pocket in children's TV show "Balamory", Kim has faced many obstacles in her own acting career due to lack of opportunities for disabled actors.
Kim now runs a production company, Scattered Pictures, which aims to help disabled actors into various acting roles.
Read more in this week's issue.
BBQ Season
In this week's cookery, we have a selection of unique recipes for BBQ season. We're desperate to try these Vegan Tofu and Vegetable Kebab Skewers.
We also have BBQ Loaded Dogs, Caramelised BBQ Bananas, and more.
Elsewhere in this week's issue, we pay tribute to beloved "Friend" author Annie S. Swan, we celebrate the life of actor Yul Brynner, and much more.
If you can't get to the shops just now for your "Friend", subscribe now by clicking here. This will mean your "Friend" will come straight to your doorstep! 
You can also take out a digital subscription, meaning your issue will come straight to your computer, tablet or phone! And it's great value for money. Click here for more details.