Nelson Mandela International Day
---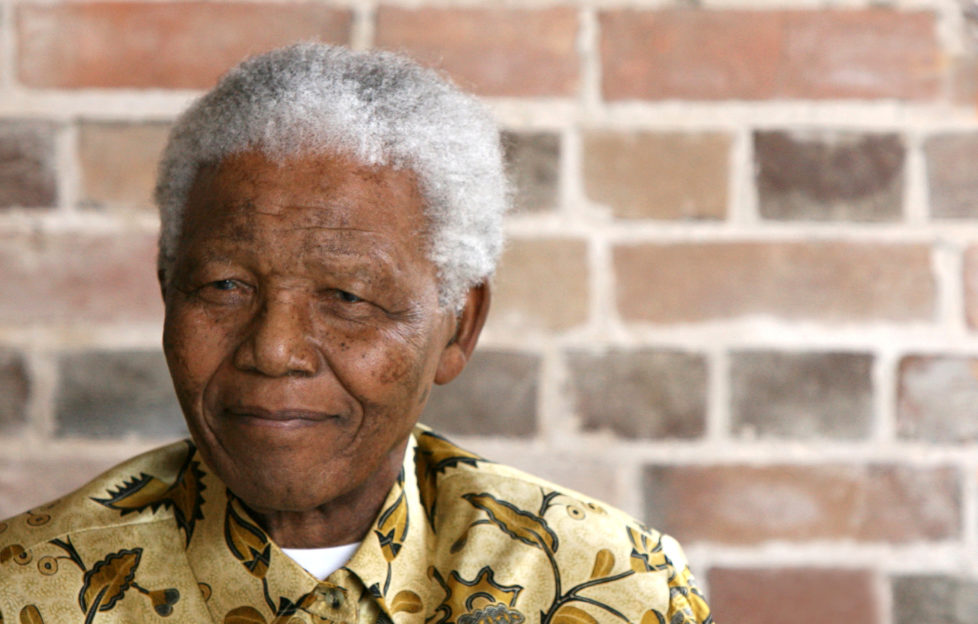 Shutterstock.
Today is Nelson Mandela International Day. To mark the occasion, we're revisiting this article by Gillian Thornton, all about the influence of food in the South African president's life.
The article was originally published in "The People's Friend" in 2018.
---
Like many visitors to Cape Town, one of the highlights of my visit last year was the boat trip to Robben Island. This is where former South African President Nelson Mandela was imprisoned in 1964.
I hadn't expected to be so moved by the experience.
There was the visit to his tiny cell, of course, but also the poignancy of seeing Cape Town and Table Mountain across the sparkling water. They seemed within touching distance.
I couldn't resist an invitation from South Africa House in London this summer for a culinary celebration to mark the centenary of Mandela's birth.
I was trembling in awe the first time I met him
Among the guests of honour were Xoliswa Ndoyiya, his personal chef, and Dr Anna Trapido, author of "Hunger For Freedom", the story of food in the life of Nelson Mandela.
Amidst traditional costumes, music and dance, we heard personal reflections of Madiba, as Mandela is fondly known.
He was a man who not only changed the face of South Africa, but also encouraged people everywhere to ask themselves what they can do to build the country of their dreams.
Chef Xoliswa Ndoyiya spent years living in the Mandela household, cooking his favourite dishes.
"I was a toddler when Madiba went to jail. I was trembling in awe the first time I met him," she admitted. "But he saw me through the glass door to his lounge, smiled and came to greet me.
"'I believe you are a great cook, but can you cook me home food?' he asked. I didn't know what he liked, but I soon learned."
One of Madiba's great favourites was umphokoqo, a traditional Eastern Cape dish made from stoneground maize and soured milk curds. I have to admit that when the time came for a tasting, I couldn't share his enthusiasm.
Anna Trapido recounts an occasion in the mid-1990s when Mandela was staying at a top London hotel and suddenly yearned for umphokoqo. Xoliswa made it in his home kitchen, packaged it in Tupperware and wrapped the box like a birthday present before flying to London with her precious cargo!
It was a symbol of our love
Every dish we try has its own story, like the tiny crisp samosas that Mandela ate on his first date with Winnie Madikizela in the 1950s.
Winnie wasn't used to spicy food and remembered how her eyes watered. But Mandela was charmed and asked her to marry him that same day.
As a banned person, Mandela only had permission to leave Johannesburg for six days for the wedding. This left no time to take the top tier of the cake to his home village.
By 1960 he was underground with the banned ANC. So Winnie hung on to the fruitcake, eventually carrying it around for three decades.
"It was a symbol of our love," she said. "I kept it as a memory of our wedding and in hopes of a life that never was."
Although food was important to Madiba, he was no cook.
Winnie managed a few secret visits whilst he was on the run and having to cook for himself. One day in 1961, when he surprised her with a beautifully presented fruit platter, she wrongly accused him of having a girlfriend!
After 26 years in jail – 18 of them on Robben Island – the ANC ban was lifted in 1990.Mandela was free. No more prison food or hunger strikes.
Ahead lay an era of Xoliswa's home cooking and fine presidential dinners.
But Madiba's first meal as a free man was at the house of Archbishop Tutu in Cape Town.
Housekeeper Lillian Ngoboza remembers the menu they prepared – chicken curry with rice and green salad.
For dessert, the Archbishop's favourite rum and raisin ice-cream with lots of custard. Much more up my street!
---
For more great features from the "Friend", click here.
For more about Nelson Mandela International Day, click here.