Knitting Preview: July 25, 2020 Issue
---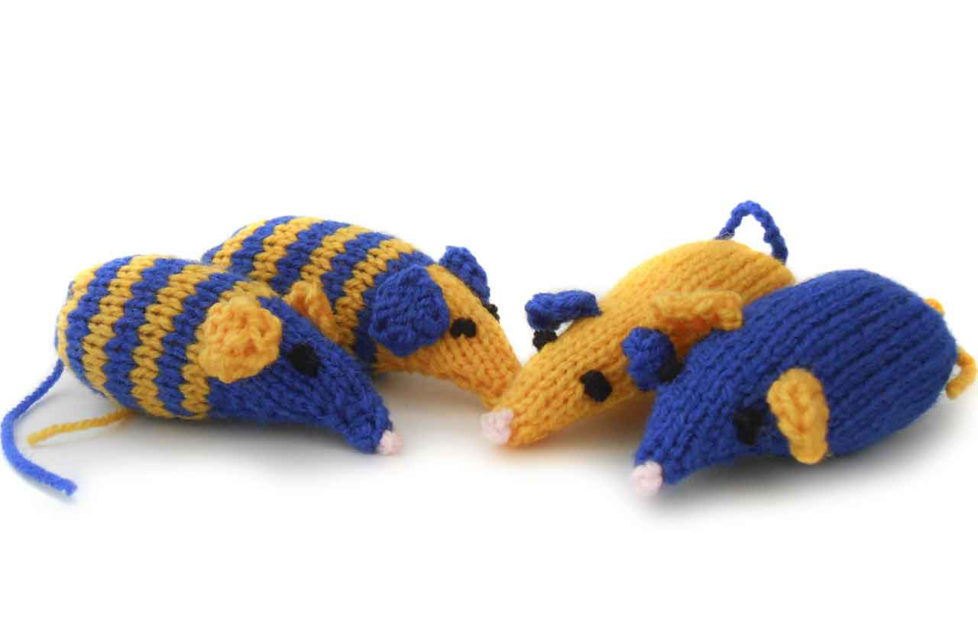 Photograph by Lauren O'Farrell.
It's Love Darg time again, so this week's knitting preview has a feline flavour.
Yes, once again we are asking our generous readers to make something to help cats in the care of Cats Protection.
This week we are publishing the pattern for an easy knitted mouse, which will keep cats amused for hours.
We've kept this as simple as we can, the mouse is worked in stocking-stitch (knit one row, purl one row) and has very simple shaping.
Before you start, please check the safety instructions, which lists the things to avoid such as fluffy yarns and yarns with beads and sequins.
We recommend DK yarn and 4 mm knitting needles. This is a great way to use up odds and ends, you need approx. 30 g of yarn and you can mix colours.
You will also need toy stuffing and a squeaker and catnip are optional.
To find out more about the work of Cats Protection, click here.
Knitting preview piqued your interest? Click here for more great content.
Or you can subscribe to "The People's Friend" here. That way you'll never miss another one of our great patterns and projects!
A digital subscription means you can download every issue straight to your laptop, tablet or phone. Click here for more details.