Features Sneak Peek: July 25 Issue
---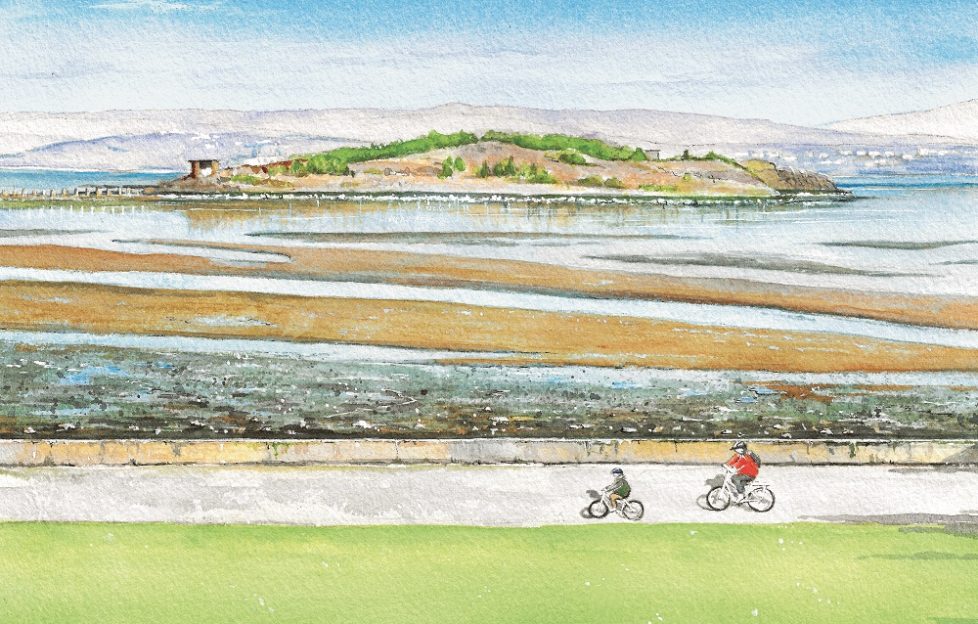 Illustration by DC Thomson Ltd.
Are you ready for a peek inside our July 25 issue? As per usual, we have some fabulous features for you . . .
Firstly, Willie Shand took a walk to Cramond island. You read that right: Cramond doesn't require a boat to transport visitors, just the right tide time to allow them to walk the short distance from the mainland.
Located in the north-west of Edinburgh, Cramond offers a taste of tranquillity away from the hustle and bustle of the nearby city centre.
Uninhabited since 1947, Cramond island is surrounded by fantastic views of the Forth Bridges, Barnbougle Castle and more.
Willie explored Cramond island itself and the village of Cramond, both small but steeped in fascinating history.
Read more in this week's issue.
Ladies who launch
In this week's issue, Bill Gibb chatted to the women making a difference in the Royal National Lifeboat Institution.
Of the 46 lifeboat stations in Scotland, only four women hold the all important Launching Authority role, deciding when boats take to the waters to save lives.
Bill chatted to the four "ladies who launch" about their experience of the job.
Back on the big screen
Months into the government-imposed lockdown in the UK, society is finding new ways to adapt.
One pastime which is becoming increasingly popular is a trip to the outdoor cinemas, which allow people to watch films while maintaining social distance.
However we discovered outdoor cinemas are nothing new.
Raise a glass!
Features Ed Alex reflects on Black Tot Day, fifty years on. Black Tot Day took place on July 31, 1970, and saw an end to the Royal Navy's "rum ration" after over 300 years of the tradition.
The daily rum ration taken each day at sea was a staple part of life for British sailors for many years.
Summer berries
In this week's cookery, we have several recipes to help you make the most of summer berries.
We're eager to try this Strawberry and Feta Tart. We also have Blackberry and Beetroot Hummus, Healthier Strawberry Ice-cream, and much more.
Elsewhere in this week's issue: we pay tribute to Forces' Sweetheart Vera Lynn, Lorna Cowan reflects on the joy of thank-you letters, Bill Gibb discovers the charm of "champing", and much more.
If you can't get to the shops just now for your "Friend", subscribe now by clicking here. This will mean your "Friend" will come straight to your doorstep! 
You can also take out a digital subscription, meaning your issue will come straight to your computer, tablet or phone! And it's great value for money. Click here for more details.