Fiction Sneak Peek: August 1, 2020 Issue
---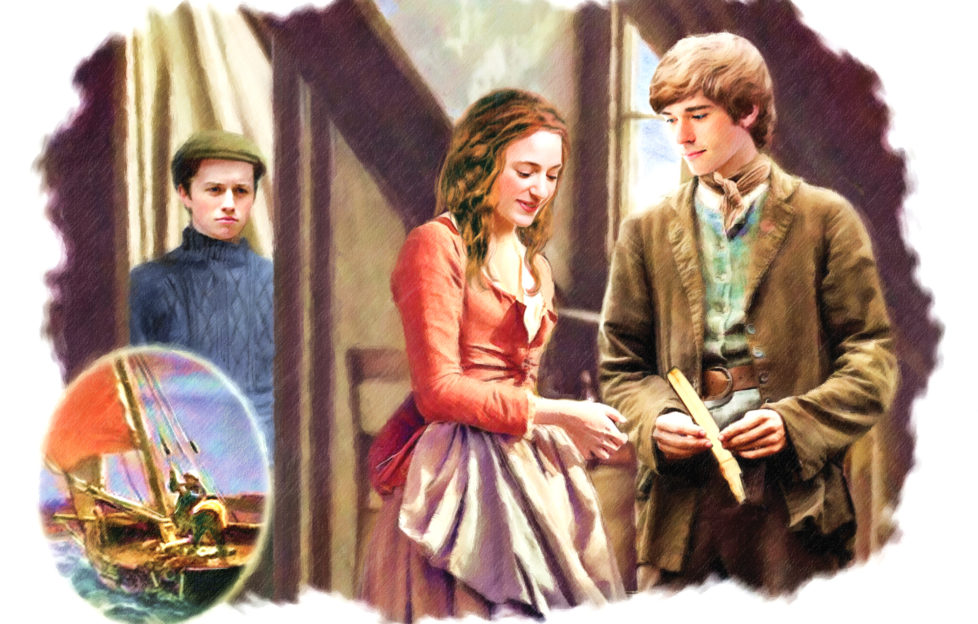 Illustration by Ruth Blair.
Hello, and a very warm welcome to this week's Fiction Sneak Peek!
Our first story this week is Alyson Hilbourne's "First Impressions". When Mel's Gran finds out that her favourite café is up for refurbishment, she's horrified – there was nothing wrong with it in the first place! Can new owner, Sean, change her mind? Find out in this light-hearted summer story, illustrated by Mandy Dixon.
Our next story is a romance set in Lebanon. There's something special about the place, the music, and one intriguing man . . . Fran Tracey writes "An Aria In The Air", illustrated by Sailesh Thakrar.
Jo finally makes it to the city of her dreams – but why has it taken so long? Find out in "Venice, At Last", by Julie Goodall.
We're "In For A Treat" in the next story by Eirin Thompson, when we learn that appearances can be deceptive . . .
A fishing family take in an orphan in "The Knitting Shield" by Laura Tapper, which is set in 1910. Some members of the family and the community mistrust this new arrival. And then an accident happens at sea . . . Illustrated by Ruth Blair (above).
In "A Role To Play", by Lynda Franklin, Bea is desperate for her son, Alfie, to be part of her sister's wedding. Even if he can be a handful sometimes! With an illustration by Martin Baines.
Our final story is Jennifer Copeland's "Stuck Together". Being stuck in a life is a nightmare for Amy, but – thankfully – she is not alone!
Serials
Our new six-part serial starts today! "Rebel With A Cause" by Jan Snook is set in 1903. and illustrated by Mandy Dixon. Miranda's family occupy a certain position in society. But all that's about to change…
In Part Two of  Mark Neilson's "A Debt Of Honour", Shauna reveals to daughter Ellie that she has an ulterior motive for visiting Scotland. Illustrations by Andre Leonard.
Series
Abigail decides she needs a makeover in Jessma Carter's "Living It Up".
And in Glenda Young's soap, "Riverside", Mary and Ruby try their hand at painting!
If this sneak peek has left you wanting more, don't worry! Our new issue is in shops soon.
Did you know that subscribers receive their issues early? Click here for more information on subscribing to the "Friend" today. You'll never have to worry about missing another issue again!
Plus, if you're worried about potential delivery issues, we have a great digital subscription available. This way, you can download every issue straight to your phone, tablet or home computer.