Features Sneak Peek: Special 195
---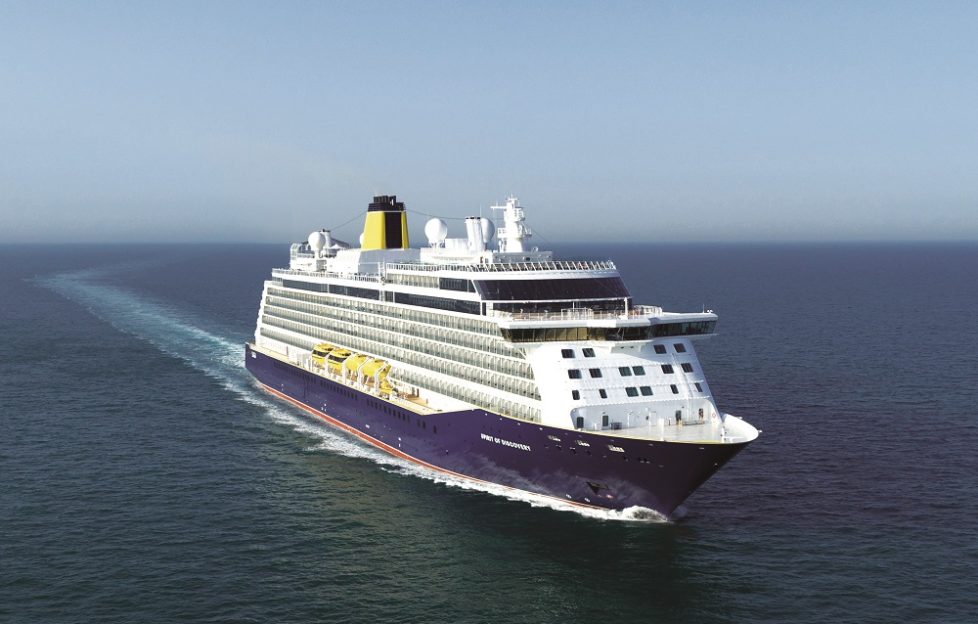 Spirit of Discovery.
It's a busy week this week, with a new special out today alongside the weekly! Special 195 is a fabulous one, and we can't wait for you to read it!
Here's a bit about what's inside . . .
Spirit of discovery
If you're looking to live vicariously, Gillian Thornton's travel piece detailing her pre-lockdown cruise experience is just the thing.
Gillian took a trip on Saga's new ship, "Spirit of Discovery", to Italy.
From San Gimignano to Florence to Siena, the cruise gave her an authentic taste of Roman Italy.
Discover Saga's new cruise liner in our Special.
Eyes on the spies
How many female spies can you name?
Laura Brown has complied a list of the many women who played key roles in espionage through WWI and WWII.
From singers to writers to Dames, these women were experts in disguise. Read more in Special 195.
The joy of journaling
Now more than ever, many of us may be struggling to handle the stress and strife of the every day.
Sarah Crockford tells us how jotting down her feelings in a journal helps her to process her emotions.
Sarah has some tips for getting started with journaling, and shares the stories of some famous diarists.
The Museum Of Brands
From Cadbury's to Corn Flakes to McVitie's, many household brands have evolved significantly over the years.
The Museum Of Brands offers a trip through time, showing the evolution of these products through wartime Britain and beyond.
Get lost in nostalgia with Gilly Pickup as she explores The Museum Of Brands in Special 195.
A Day In The Life
In Special 195, we got an insight into a day in the life of a teddy bear manufacturer.
Sarah Holmes is the managing director of family-run teddy bear company Merrythought, and can testify that being in charge of teddy bear production is more hectic than you might think!
Read up on what it takes to be a teddy bear manufacturer today!
Elsewhere in this week's issue: Pat Coulter is flying high at Portsmouth's International Kite Festival, Malcolm Welshman shares some fascinating facts about dragonflies, Polly Pullar campaigns to save Scotland's wetlands, and much more.
If you can't get to the shops just now for your "Friend" Special, subscribe now by clicking here. This will mean your "Friend" will come straight to your doorstep! 
You can also take out a digital subscription, meaning your issue will come straight to your computer, tablet or phone! And it's great value for money. Click here for more details.