Considering The Power Of The Personal
---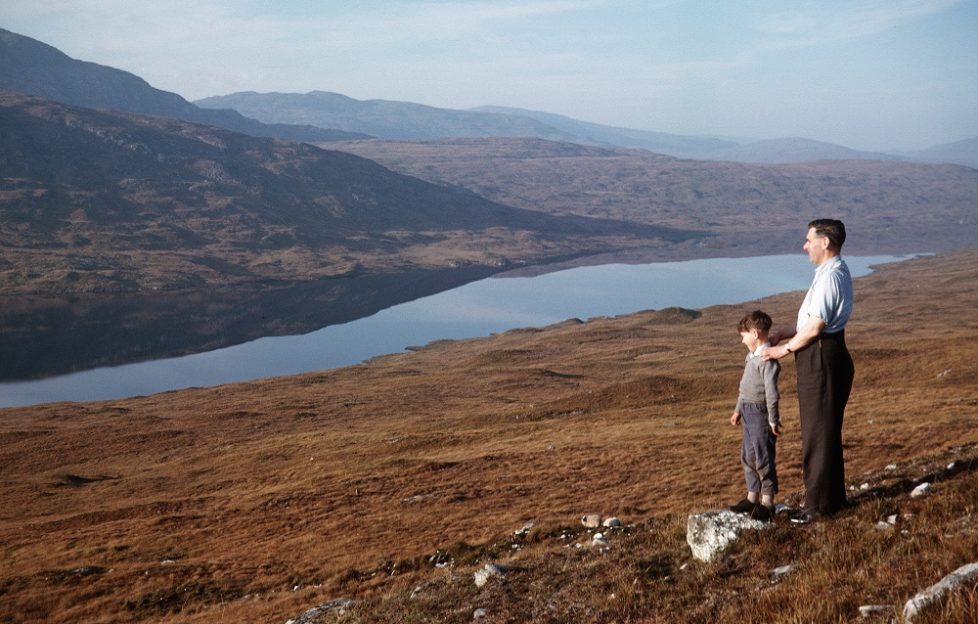 A young Willie and his father. Photorgraph courtesy of Willie Shand.
I love a really personal story.
In this week's issue, there's a feature by our writer Willie Shand. It's about a cairn his father built in their home garden.
It's a pyramid formed with rocks taken from the top of each and every one of Scotland's 282 munros — something Willie's dad completed back in the '60s.
Willie's dad was only the 81st person to do it. And what an adventure it must've been.
Many of them would've been substantially less accessible than they are today, requiring ferries, trains and even the odd ride with a postie to get to them.
It stirs up the romantic in me, thinking of him out there with a canvas rucksack, trousers tucked into chunky wool socks, hacking across the hills.
There would've been few — if any — jets in the sky. No roaring A-roads on the way there or back, and no mobile phones or GPS devices to bring the rest of the world pinging into your pocket in those wild places.
Willie originally posted it to me as an idea for a blog, which went up on the website a little while ago here. I loved the story so much that I asked Angela if she'd mind if Willie expanded it into a feature.
I'm glad we did.
And I hope you enjoy the story of it, too.
Willie won't mind me saying this, but it helped me understand him a bit better.
As the road outside Willie's handsome home cottage has become ever busier, I once asked him if he'd consider moving. Especially after he retired from his full-time job as a surveyor — a large part of me thought he'd up sticks and head for his spiritual home in the Highlands.
But no, Willie said, there was too much family history in his house.
Several generations of Shands have lived there. Then I found out that this beautiful monument to his father's achievements was in the back garden.
And it made perfect sense.
How could you leave something like that behind?
Catch up with Willie's other blog posts over here.