International Day Of Friendship
---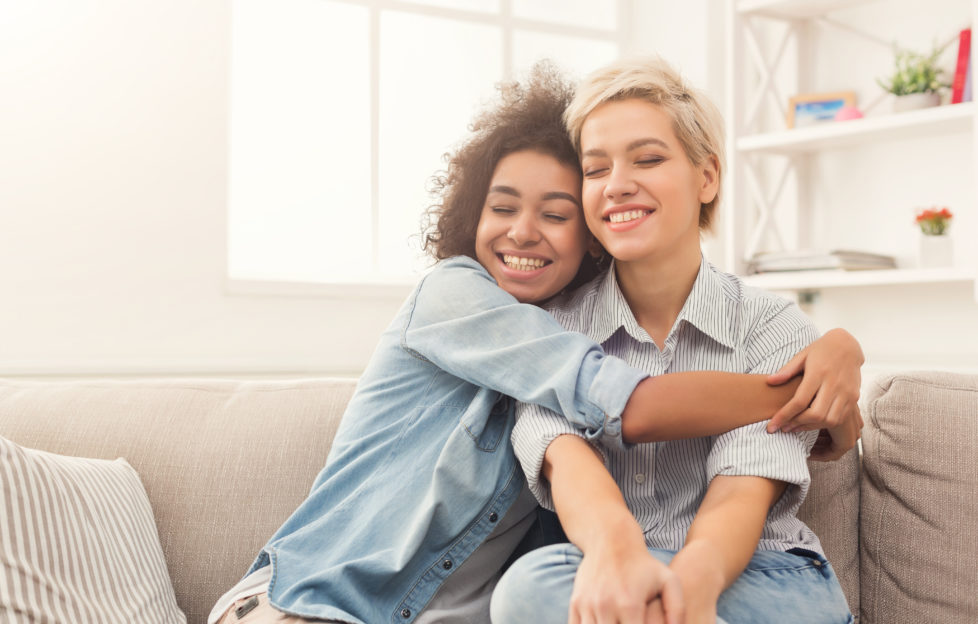 Shutterstock.
Today is the UN's International Day Of Friendship — a great time to share some of the health and wellbeing benefits you'll enjoy by spending some time with ones you love!
During lockdown we've faced lots of changes to our everyday lives. But through it all, we've remained connected, with many of us swapping café catch-ups for video calls to get our safe social fix.
At a time when we may feel more apart than ever, a simple chat with a friend may help you to feel much better about your present and future.
Here, Fatmata Kamara, a Specialist Nurse Adviser for Bupa UK, shares five benefits of friendship for our mental health, to help us celebrate this special day.
A happiness boost
Some studies have found that friends can lower our stress hormone cortisol.
A good laugh with our friends can not only boost our mood, but also release feel-good hormones (endorphins) into our bodies. Friends cheer our successes and take pride in our achievements, often giving our mood and confidence a little boost.
Provide much-needed comfort
It's been a difficult few months for us all, with many of us feeling anxious, worried or stressed about these uncertain times.
And whilst our contact with our friends has been virtual, a good friend can provide us with the support we need when we're feeling down. They can cheer us up, take our mind off our worries and lift our mood.
Being able to share our feelings with others and hearing a familiar voice can make us feel a little less isolated. If you're struggling with anxiety, stress or any other mental health concern, please do seek medical advice from your GP. There is always support available.
Boost self-worth
Friendships work both ways. Being there for our friends can give us a sense of purpose and boost how we feel about ourselves by making us feel needed.
The most important quality in a friendship is the way it makes us feel. So if you feel supported, trust your friends and enjoy spending time with them, chances are you'll feel good about yourself afterwards.
Prevent loneliness
Reducing feelings of loneliness is crucial to wellbeing and good health.
It's completely understandable to have felt lonely during lockdown; it's normal to miss our friends, family and colleagues.
Whether physically or virtually, friends can stop us feeling lonely by providing us with much-needed support when we're feeling down.
Help you achieve your goals
A strong support network will cheer us on and keep us motivated to achieve our targets.
For example, if you've set yourself a goal of exercising regularly, sharing this goal with your friends can help keep you on track. It's also fun to exercise with a friend, and you may even learn a few new tricks with your workout buddy.
There are lots of opportunities to get creative, too. Why not host a virtual cooking competition with your friends? Or if that doesn't take your fancy, there's lots of other ways to still feel connected, like quizzes, exercises and yoga.
All of these creative exercises will help improve your mental wellbeing.
For more health and wellbeing tips from "The People's Friend", click here.
For more on the International Day Of Friendship, click here.