Knitting Preview: August 8, 2020 Issue
---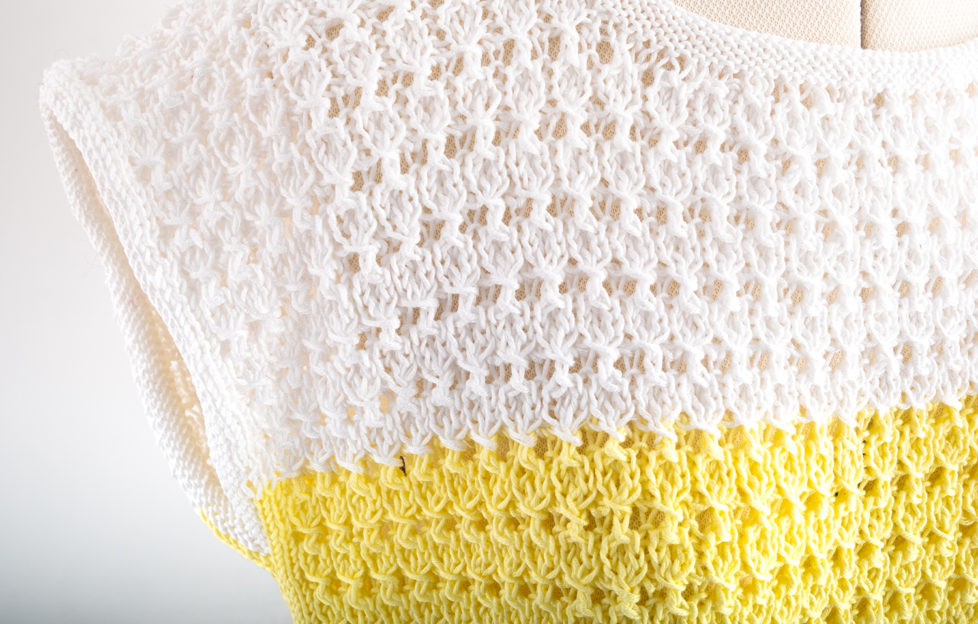 Photograph by Ally Stuart.
We have a striped summer top for you in this week's knitting preview, perfect for warmer days.
Look and feel cool in this tri-coloured top, which is worked in Rico Design Essentials Cotton DK.
We have used Silver (03), Lemon (02) and White (80) but there are other colours available.
To find out more about the yarn or to order direct, visit www.laughinghens.com.
Sizes range from 76/81 cm (30/32 ins) to 117/122 cm (46/48 ins). Actual size is around 8/3 cm (3/1¼ins) bigger.
The pattern is a 6-row repeat, which includes some lace and twist stitches. There is minimal shaping so it will work up quickly.
The neckline and armhole borders match the front and back borders, and worked in reverse stocking-stitch (purl 1 row, knit 1 row).
We think this is a summer winner!
Knitting preview piqued your interest? Click here for more great craft content, including DIY face masks and colourful garden planters.
Or you can subscribe to "The People's Friend" here. That way you'll never miss another one of our great patterns and projects!
A digital subscription means you can download every issue straight to your laptop, tablet or phone. Try it today.