Left Handers Day: Five Famous Lefties
---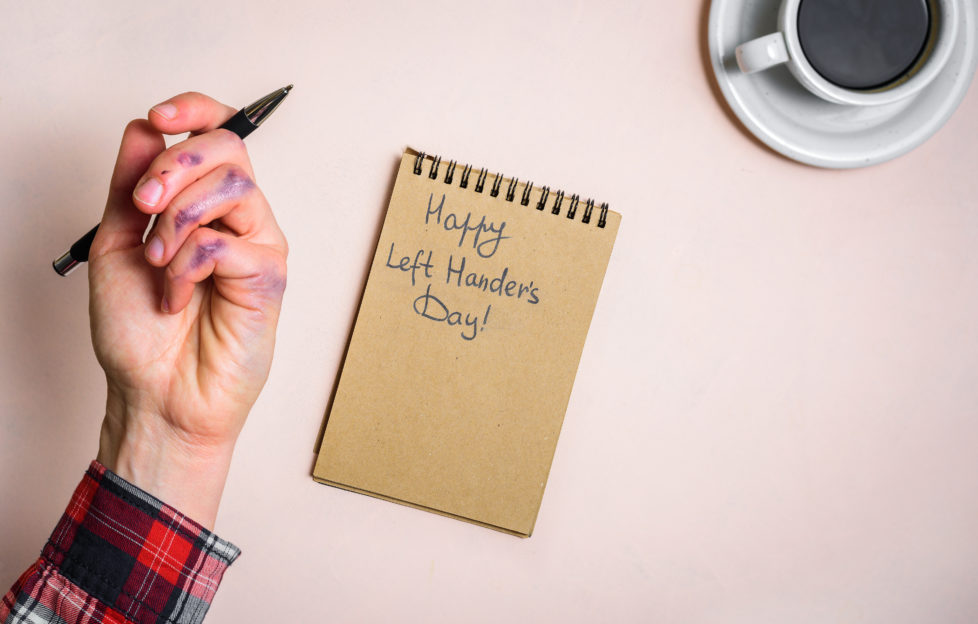 Shutterstock.
Today is International Left Handers Day! 
We've decided to mark the occasion by celebrating some of the world's most famous southpaws.
We've come a long way since they were considered shifty and unclean . . . or worse, servants of the devil! 
Leonardo Da Vinci (1452-1519)
Being left-handed obviously didn't hold Leonardo Da Vinci back.
He considered to be one of the greatest painters to have ever lived (just check out the queue to see the Mona Lisa at the Louvre). But did you know he sketched some of the earliest concepts for the parachute, the helicopter and the hydraulic pump?
Da Vinci was a Renaissance Man in every sense of the phrase. His influence on the world hasn't waned in the 500 years since his death.
Morgan Freeman (1937-present)
Morgan Freeman is one of the most popular and prolific actors working today. Also a producer, director and voice over artist, Freeman has been nominated for numerous awards over his long career — winning an Oscar for Best Supporting Actor (for "Million Dollar Baby", and a Golden Globe for Best Actor (for "Driving Miss Daisy").
If you haven't seen "The Shawshank Redemption", do so immediately.
Bill Bryson (1951-present)
Bill Bryson is a travel writer whose works transcend the genre thanks to a balance of caustic wit and genuine affection for his subject matter. His books have sold more than 16 million copies, and been translated into more than 30 languages.
He has also written acclaimed books on science, history, language — and even a biography of William Shakespeare.
Click here to read our review of "The Life And Times Of The Thunderbolt Kid", Bryson's poignant, achingly funny memoir.
Albert Einstein (1879-1955)
One of the fathers of modern physics, Albert Einstein developed the theory of relativity, and the mass-energy equivalence formula E=mc2, possibly the world's most famous equation.
Einstein was awarded the 1922 Nobel Prize in Physics, "for his services to theoretical physics, and especially for his discovery of the law of the photoelectric effect".
When your name becomes synonymous with being intelligent, you know you've done something right!
Neil Armstrong (1930-2012)
Neil Armstrong was the commander of Apollo 11, the NASA mission that landed men on the Moon. The first human being to set foot on our satellite, he uttered the immortal words "That's one small step for man, one giant leap for mankind".
Schoolchildren still learn those words today.
Click here for some fascinating facts about the Moon landing, courtesy of our resident space expert, Fiction team's Tracey.
For more on Left Handers Day, click here.
For more from the team, read our blog here.