Veggie Burgers: Perfect For Your Health Grill
---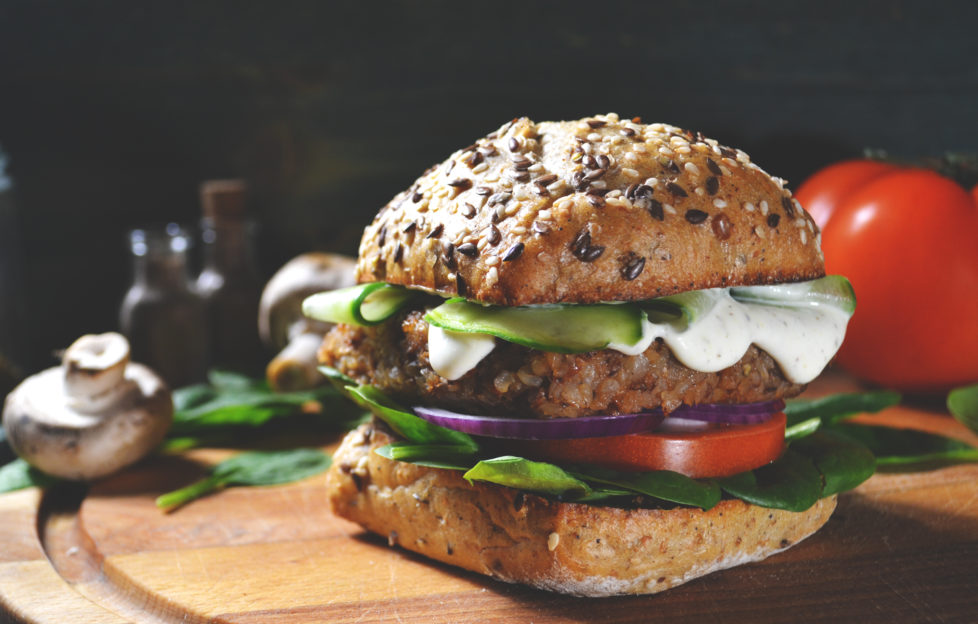 Shutterstock.
Ingredients
300g vegan mince
200g cooked beetroot, grated
200g chickpeas, crushed
1 small white onion
3 cloves garlic, minced
4 tbsp olive oil
2 tsp chipotle sauce
60g breadcrumbs
4 burger buns
Salt and pepper to taste
To Garnish: spicy vegan mayo, lettuce leaves, grated carrot, sliced onion, avocado, cucumber, tomato
Recipe courtesy of AO.
If you're a fan of burgers, but want (or need) to go meat-free, then this is the recipe for you.
It's been inspired by the "Know How" column in our August 22 issue.
Did you catch it?
Our consumer expert, Sarah Jagger, offered some advice about choosing the perfect health grill to help you cut down on fat in your diet.
Her tips inspired us to look out this veggie burger recipe — a great first meal to try on a new grill!
Best of all, the burgers don't take long to reach the plate. Just 5-10 minutes of preparation time, and 5-10 minutes to cook.
We've calculated the ingredients here to serve four.
Method:
For the burgers, combine all the ingredients together.

Divide into 4 equal amounts and shape into burgers.

Refrigerate for 20 minutes.

Preheat the grill to maximum.

Brush the burgers with a little more olive oil, season and cook on the grill for 5-10 minutes.
It's as simple as that!
You don't have to buy a brand new healthy grill to make these burgers, of course . . . but we won't stop you!
---
Click here for more great recipes from "The People's Friend". And don't worry, if you're looking for vegan or vegetarian options, we have you covered.
Try the Vegan Fish And Chips to start with, or maybe the vegetarian Mixed Bean Casserole. We guarantee you won't be disappointed!
If you can't get to the shops just now for your "Friend", subscribe now by clicking here. It means your magazine will come straight to your door every week — all you have to do is put the kettle on!
You can also take out a digital subscription, meaning your issue will come straight to your computer, tablet or phone! And it's great value for money. Click here for more details.