Fantastic Features In Our Feel-good Special 2020
---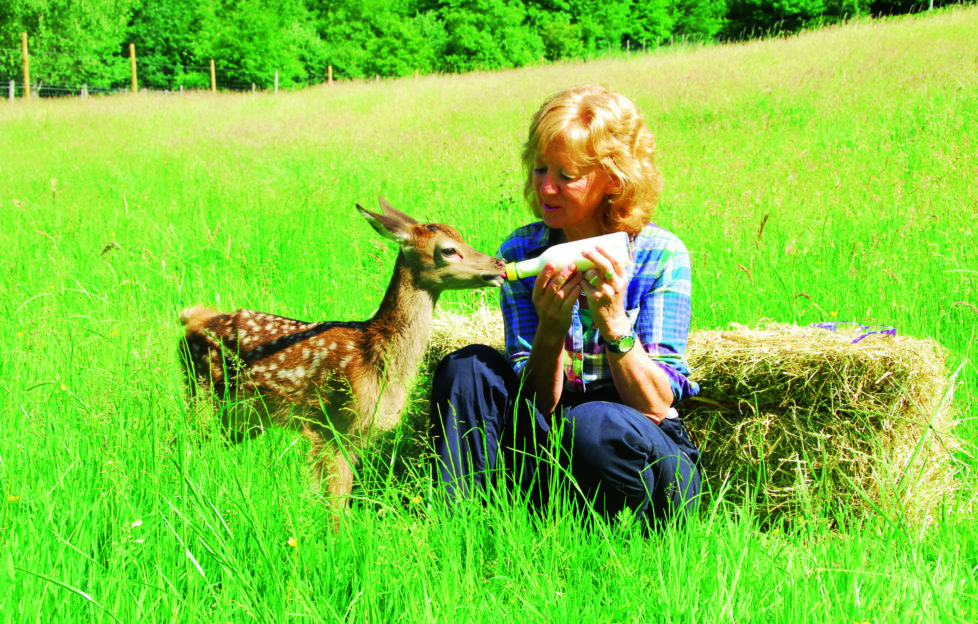 Photograph by Polly Pullar.
After much anticipation, our Feel-good Special 2020 is finally here!
At a time when we all need a bit of a pick-me-up, the Feel Good Special is filled with all the positive things we can take away from this year.
With 148 pages covering nature, the great outdoors, lockdown heroes, health and recipes, gardening and more, we barely know where to start with this sneak peek!
Nourishing Nature
We have a whole section dedicated to celebrating nature and the solace it brought to many over the past few months.
For Polly Pullar, lockdown was filled with wonderful wildlife. She tells us about some of the orphaned animals she cared for over the spring and summer.
This included Cloudy, the adorable fawn Polly found abandoned in her local area and nursed back to health.
This heartwarming tale will make even the most animal-averse smile.
Polly's adventures don't end there.
She also spent time rearing this trio of charming owlets!
Read up on Polly's lockdown adventures in the Feel Good Special 2020.
The great outdoors
During lockdown, many of us were eager to get out in the great outdoors like never before.
We have a whole host of features dedicated to exploring the benefits of getting outside, and advice for those who are feeling outdoorsy.
Willie Shand has shared his love of hiking and let us in on a few hints and tips.
Willie is well versed in walking, and has the photos to prove it!
This love of walking has grown since childhood, and now sees Willie often rising at three a.m. for a good hike!
Our heroes
This year's pandemic has seen a newfound gratitude spread throughout the nation for the people who keep the country running.
We spoke to key workers from the NHS, to teachers, to those feeding the countries.
Read the amazing stories of the inspirational people who kept working through a crisis to serve the nation.
Health, diet and recipes
During lockdown, we spent more time at home than ever before.
This meant many people got busy in the kitchen.
In our Feel Good Special 2020, we have put together a unique blend of health advice and recipes, providing you with nutritious meal inspiration and some great health tips.
Check out our healthy recipes for breakfast, lunch and dinner; read our top health tips, and discover how your food impacts your mood; and learn about allergies and intolerances.
Garden appreciation
Another place many of us have spent much of our time recently is in the garden.
If you discovered green fingers over the past few months, we have just the thing for you.
Our Feel-good Special has all sorts of gardening tips and advice, from tips for growing your own vegetables to upcycling ideas.
Gardens provide the perfect place to relax during a stressful time.
We have a great spread on how to make your garden a haven. From adding a splash of colour, to creating an outdoor kitchen to planting a meadow garden, these easy tips will ensure your garden is a place where you can recharge.
That's not all . . .
Unbelievably, we have lots more for you to delve into!
We have plenty of puzzles, craft, book reviews and much more.
Not to mention a section dedicated to fabulous fiction, too.
---
Click here to get your copy of our Feel-Good Special, priced £6.99.