Writer Of The Week: Catherine Baird
---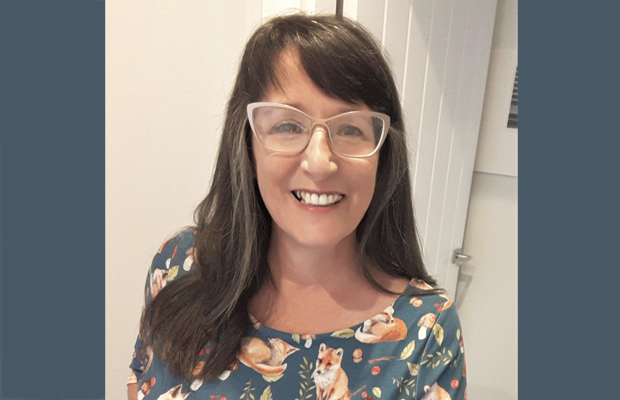 Photograph courtesy of Catherine Baird.
Our Writer Of The Week is Catherine Baird. Catherine's story, "Season's End", appears in our September 26 issue of the magazine.
The weather features prominently in your story. Do climate and the seasons influence you?
I am influenced by the seasons. I tend to read more in the summer, especially when lazing by a pool or at the beach, and I like to imagine the lives of people I see when I'm travelling.
So many of my stories have started as notes on the back of a boarding pass!
I love storms, and the beach in winter, and I feel that the drama of this is an excellent backdrop for stories.
The story contains tight dialogue. Was that a deliberate ploy on your behalf to reflect the characters' moods, or do you like your dialogue to be as succinct as possible?
I want my dialogue to do a lot of work in a short story.
I like to leave as much room as possible for the reader to fill in the blanks as to the backstory, or the intent of the characters, whilst keeping the story moving at a good pace.
What type of books do you like to read in your spare time? Do you have any favourite authors?
I love novels with some social or political history woven through, like "Wolf Hall", or "Half Of A Yellow Sun" and I'm a fan of the Great American Novel.
I read a lot of Scottish crime novels, and love knowing where the scenes are set. My favourite authors at the moment are Barbara Kingsolver, Richard Powers, and (always) Annie Proulx.
What writing ambitions do you have? Are you an aspiring novelist or playwright?
I usually have a pile of short stories on the go, and I like writing groups of stories with similar themes.
I'd love to get a collection published in the future.
I am currently working on a novel, and hoping to finish my first draft this year. It's a children's adventure story set on a boat, and is a departure from the themes I usually choose.
Notebook and pencil or laptop? Kitchen table or study? Blank wall or inspiring view?
I do most of my writing at home at my desk. Although much of that is gathering all the bits of paper or receipts I've noted ideas on, and trying to read my random scribbles!
I do better without a view.
However, I do love writing in museums. Looking at artworks and artefacts, or other visitors, is one of my favourite ways to get inspiration.
P.S., What's your one top tip for aspiring writers?
Join a writers' group.
Working with fellow writers will boost your confidence, especially a group where you write on the day and read your work aloud.
If you can't find one that suits you, start your own.
For more from our Writer Of The Week series, click the tag below.
For more great fiction content, click here.