Great British Bake Off 2020: Cake Week
---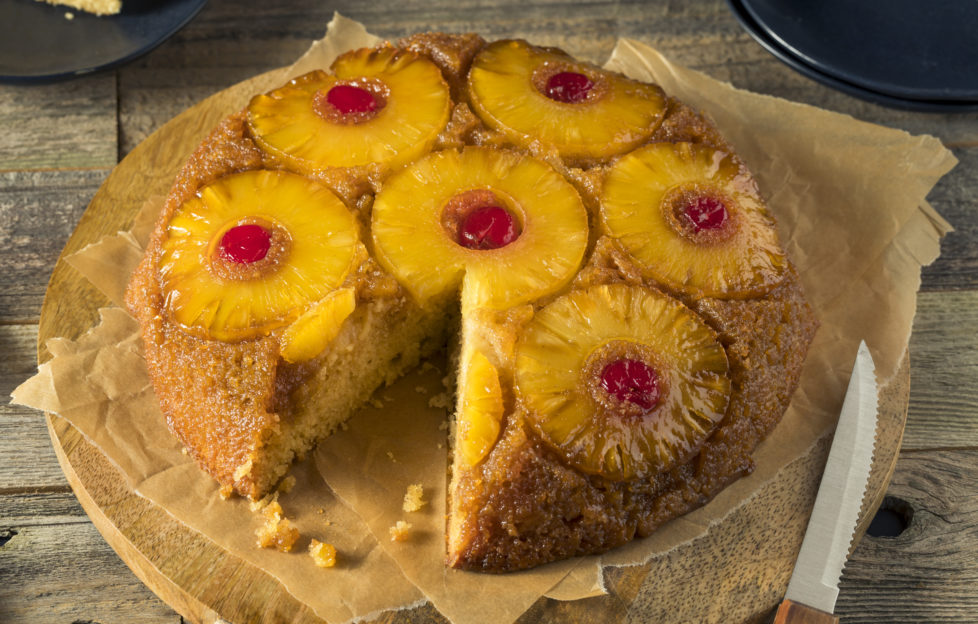 Shutterstock.
Finally, the Great British Bake Off is back.
Finally, I can pretend once again to know the difference between icing and buttercream.
And finally we can all just relax for a few weeks and think about cake.
Well, after the opening of this week's episode, anyway, which featured Matt Lucas's second-best Boris Johnson impression. (This is his first).
A handy guide to who is who amongst our fresh batch of bakers! #GBBO pic.twitter.com/PrhPqHsQN5

— British Bake Off (@BritishBakeOff) September 22, 2020
The contestants
It's a wide field this year, if you're a fan of accountants and people called Mark.
It's tough for participants to really stand out in the first week. So, for your convenience, I've decided to give them a hand.
Below is a glossary that will allow you to easily tell our players apart:
Mak (an accountant from Manchester) — Mak The (Cake) Knife
Hermine (an accountant from London) — Hermione
Peter (an accounting student from Edinburgh) — Peter With A Pan
Rowan (a music teacher from Worcestershire, dressed as an accountant) — Stand And Underdeliver!
Dave (a security guard from Hampshire) — This Year's Dave
Linda (a retirement living team leader from East Sussex) — Barbara Windsor's Sister
Loriea (a radiographer from Durham) — Short-lived
Laura (a digital manager from Kent) — Killer (of) Queen/I Want To Cake Free
Lottie (a pantomime producer from West Sussex) — She's Behind You!
Marc (a sculptor from Cornwall) — Indiana Marc
Mark (a project manager from Liverpool) — Return Of The Mark
Sura (a pharmacist from London) — Be Sura Not To Stand Beside Her
*Note: I may or may not use these descriptions in future articles.
The signature challenge: Battenberg
Week one is a little early to stump the bakers a challenge. But it turns out hardly any of them have ever made marzipan before — and of those who have, most don't like it.
An auspicious start.
Rowan's decision to construct a temple in the middle of his cake seemed a little too obvious a metaphor for my tastes. You wouldn't get that one past Fiction Ed Lucy.
Both Prue and Paul looked visibly disgusted by Loriea's choice of artificial flavouring (a position they're sure to completely forget about in future episodes), which couldn't have put her in the best place to crack on.
Speaking of cracking on, Dave was on the booze early, choosing to flavour his Battenberg like an espresso martini. Mak decided to eschew the required marzipan altogether in favour of pistachio. And Linda's effort was shaped like an ambulance (roughly).
They like you to express yourselves, guys. But not that much.
Peter emerged as an early favourite, with host Lucas doing the off with his cake.
Peter's Battenberg receives the best compliment possible from Matt! #GBBO pic.twitter.com/d0LnBeFaHz

— British Bake Off (@BritishBakeOff) September 22, 2020
Meanwhile, Rowan's temple somewhat predictably collapsed around his ears, and Loriea's flavours did indeed prove a little too much for Prue and Paul.
The technical challenge: pineapple upside down cake
What does it look like when it's the right way up? Will we ever find out?
Sadly, not last night.
We did, however, find out what happens when you add too much syrup to one (pineapple fritters, it turns out, courtesy of Linda).
And we learned a new way of telling whether a cake is baked (listening to it, apparently. Thank you, Peter. You're not completely mad at all).
Other than that, things went swimmingly. Until Sura's attempted backstroke sent Dave's cakes crashing to the floor, that is.
Accidents happen – poor Dave and poor Sura. And spare a thought for the tent carpet too! #GBBO pic.twitter.com/S4s4oqCyMt

— British Bake Off (@BritishBakeOff) September 22, 2020
It was the first real drama of the series. And it felt good to get worked up about that kind of drama for once, rather than the scary kind keeping us all indoors.
There were tears. Barely repressed anger.
The quiet acknowledgement that Dave's cakes were a bit rubbish anyway, and added floor may have actually improved them.
Like a Shakespearean tragedy but with pineapple rings, according to the Guardian's Scott Bryan.
Then it was on to the judging.
Alongside Linda's fritters (a second wobble, putting her in the relegation zone), there was much melted cream and burned caramel.
Sura came out on top, and didn't know how to take the news.
Dave certainly knew how to take the news.
As the contestants are all living together in a "bubble" this year, I'd advise Sura to cook her own meals from now on. Or at least hire a taster.
The showstopper: cake busts (oo-er)
And on to the innuendo.
It's a Great British Bake Off tradition. As gently, predictably filthy as Mrs Slocombe on "Are You Being Served?"
There was some criticism of the complexity of the showstoppers last year. Glad to see they producers took it on board . . .
So: full-blown face cake. What could go wrong?
Well, Laura's Freddy Mercury had a slight . . . head-exploding issue.
Linda's Bob Marley couldn't do a lot of singing without any facial features.
Hermine's Lupita Nyong'o . . . well, just take a look:
I can't. 😭 Lupita I am so sorry #GBBO pic.twitter.com/Q2I2Tgdmgq

— Hol ♡ (@hollierebekahx) September 22, 2020
Mak's Bill Bryson and Sura's David Attenborough turned out a lot better. Mark's Charles Darwin survived, and therefore must have been the fittest.
Peter was the first of our contestants to rise to the challenge, landing Star Baker for his Sir Chris Hoy shaped cake.
But it was Loriea who was on her bike, after the judges branded her "guilty of overbaking and over-flavouring".
Next time on the Great British Bake Off: it's crunch time during Biscuit Week. Who will snap? 
Hobnob with us right here to find out.
The bakes
Battenberg. Much like most of the contestants, I'm not a marzipan fan. But in honour of the orange/almond theme of the evening, try our Orange, Marmalade And Almond Cake instead.
Pineapple upside-down cake. There are no pineapples on our website at the moment, but we are a fan of fruit in our desserts. Try this Strawberry And Cream Roulade to start!

Cake busts. Yeah . . . we don't do face cakes.
---
Click here for more delicious recipes from "The People's Friend".
For more on the Great British Bake Off, click the tag below.