Pearl Barley Soup With Tomato And Parsley
---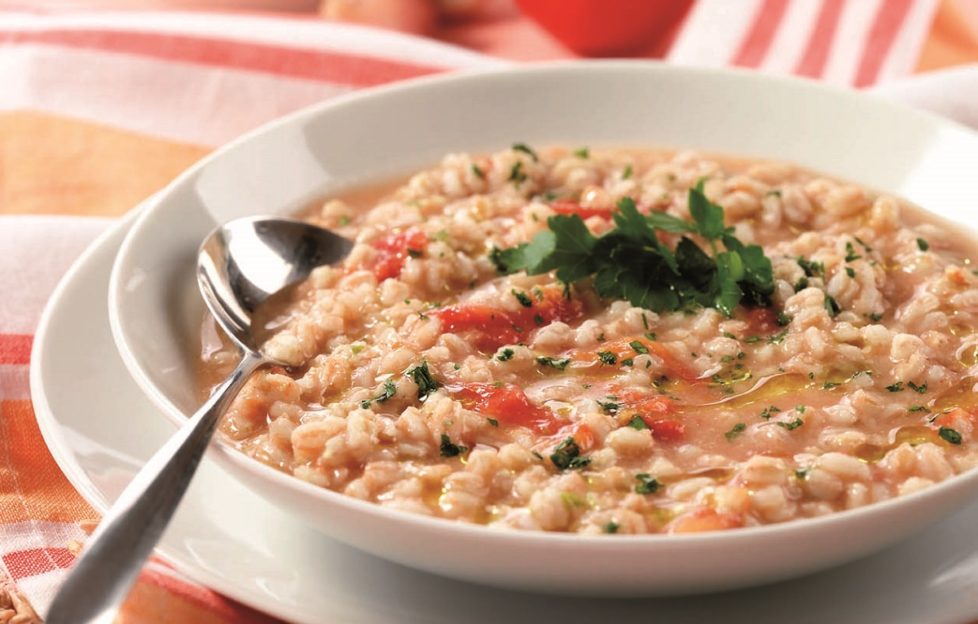 Image courtesy of Cirio.
Ingredients
Olive oil, for frying
1 onion, chopped
2 carrots, chopped
1 stick celery, chopped
250 g (9 oz) pearl barley
1 small glass white wine
300 ml (½ pt) vegetable stock
1 x 400 g Cirio La Classica Passata
Handful of dried oregano
Handful of dried basil
Parsley, to taste
Salt and freshly ground black pepper, to taste
Extra virgin olive oil, for drizzling
Recipe courtesy of Cirio.
We don't know about you, but we've noticed a slight chill in the air over the past week or so.
While the end of the summer weather is always going to be a little sad, there is one bonus to it: we're now well and truly in soup weather!
To start off soup season, try this Pearl Barley Soup With Tomato And Parsley.
Method:
Add some oil to a saucepan and gently fry the chopped onion, carrots and celery until the vegetables have become golden-brown.
When the vegetables have browned, add the pearl barley and stir for 1 minute. Add the white wine and stir until absorbed.
Next begin pouring the vegetable stock very slowly, stirring at the same time until fully absorbed. Keep adding stock as required. When no more stock is required and the mixture is nice and thick, add Cirio's La Classica Passata, oregano and basil and cook until barley is tender, about 20 minutes. Use more stock if required.
Adjust the liquid level of your soup by adding more stock if you require it to be more liquid. Season to taste with parsley, salt and pepper.
Drizzle with some extra virgin olive oil and garnish with a little parsley to serve.
That should keep you warm for a little while!
---
Click here for more great recipes from "The People's Friend". And if you're a fan of soup, we've got you covered.
Try this Hearty Leek, Ham And Spelt Broth, for example. St Andrew's Day is just around the corner, which also gives you the perfect excuse to revisit our Lentil And Smoked Bacon Soup. As if you needed one!
If you can't get to the shops just now for your "Friend", subscribe now by clicking here. It means your magazine will come straight to your door every week — all you have to do is put the kettle on!
You can also take out a digital subscription, meaning your issue will come straight to your computer, tablet or phone! And it's great value for money. Click here for more details.