Book Review: "Little Women" By Louisa May Alcott
---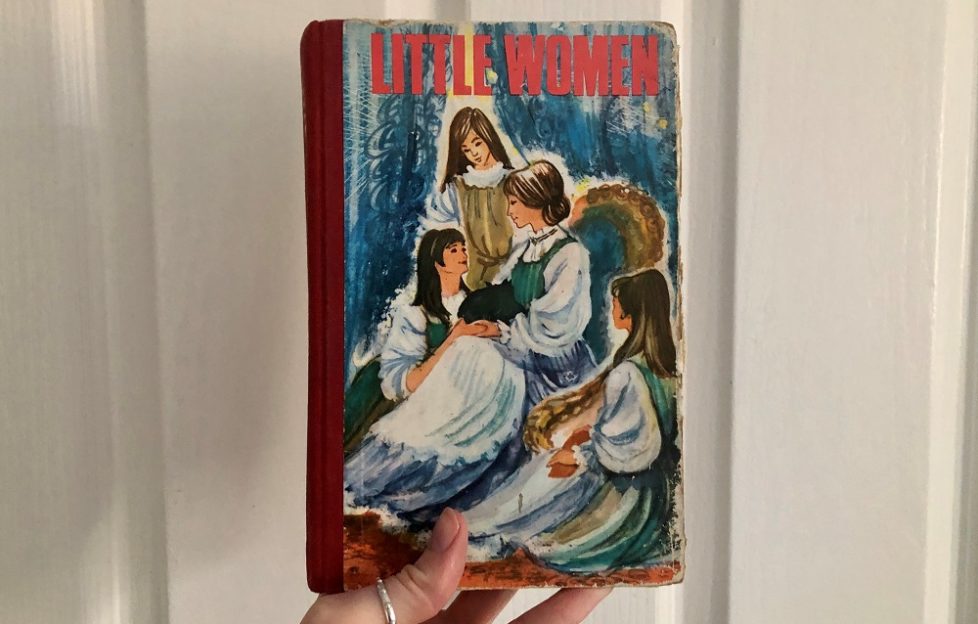 Photograph by Mairi Hughes.
After seeing Greta Gerwig's film adaptation of "Little Women" at the start of the year, I was totally captivated by the heart-warming story.
I made a resolution to read the book, partly to further indulge in its uplifting message, and partly to see how closely the film resembled the novel.
By chance, I found an old copy of "Little Women" which had been my Mum's when she was young. Unfortunately, her brothers had used it as a colouring in book . . .
While the book was just about readable, being pre-occupied with other books meant I didn't manage to make a start on it.
When we went into lockdown, a friend kindly sent me a brand new copy of "Little Women" (graffiti free). As I had a lot of extra time on my hands, I finally got down to reading it.
Uplifting reading
The book I have contains the original "Little Women" story and the sequel, "Good Wives", both of which are included in Greta Gerwig's film.
This was the longest novel I'd taken on in a while, with writing so good every word needs savoured, so admittedly it took me a while to get through it!
The story follows the March sisters, Jo, Amy, Meg and Beth, through their childhood and into adulthood. The book is loosely based on Alcott's own childhood, and has been deemed semi-autobiographical by many scholars.
I enjoyed every page. This is the perfect bedtime read as Alcott's writing paints an incredibly vivid picture, providing a healthy dose of escapism. The long and captivating chapters meant I often found myself reading for far longer than I had intended.
One of my favourite things about this book was how wholesome it was. The bond depicted between the March sisters will have anyone reminiscing about the purity of childhood friendships. However it wasn't always smooth sailing, and — without giving too much away — there were definitely some tear-jerking moments.
Alcott perfectly depicts the innocence of childhood, and all the ups and downs of the journey into adulthood. I can guarantee anyone who reads the book will quickly grow attached to the March sisters.
For anyone who enjoyed Greta Gerwig's "Little Women" film, I would whole-heartedly recommend reading the book.
It allows a deeper insight into the complexities of the characters above and beyond what is portrayed in the film, and ties up a few of the film's loose ends.
---
For more book reviews from "The People's Friend", click here.