Knitting Preview: October 10, 2020 Issue
---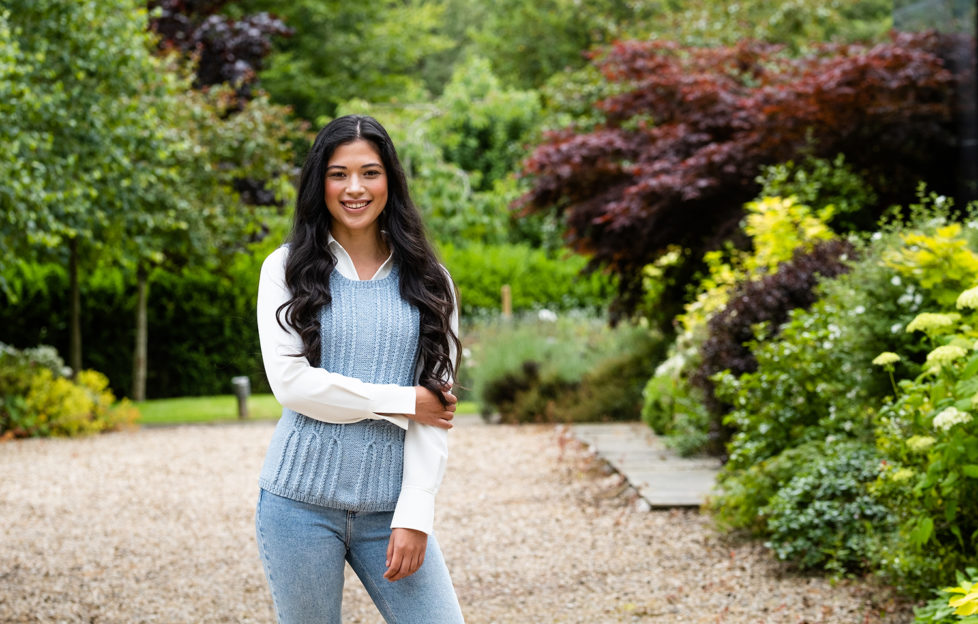 Photograph by Ally Stuart.
We're starting our week off along the right lines, with this knitting preview of our cabled tank top.
When you need an extra layer but not necessarily a sweater, a tank top is the answer.
Ours comes in seven sizes ranging from 76/81 cm (30/32 ins) to 137/142 cm (54/56 ins). Actual size is approx. 12/7 cm (4½/2½ ins) bigger so we would recommend you work your usual size.
The design repeats the twist and cable pattern front and back. It is worked over a 34-row repeat.
You'll encounter four types of cable plus a twist stitch here, and for that reason, we have marked this pattern intermediate.
The yarn used is King Cole Cotton Top DK in Blue (4218) and there are 11 shades to choose from if you would prefer something else. As the name suggests, this yarn contains cotton for extra comfort and is lightly flecked throughout. To find out more about the yarn or to find your nearest stockist, visit www.kingcole.com.
We chose this design chosen to suit all age groups, and we are sure it will be a winner with everyone.
---
Knitting preview piqued your interest? Click here for more great craft content, including DIY face masks and a quick and easy pouffe project.
Or you can subscribe to "The People's Friend" here. That way you'll never miss another one of our great patterns and projects!
A digital subscription means you can download every issue straight to your laptop, tablet or phone. Try it today.