Features Sneak Peek: October 10, 2020 Issue
---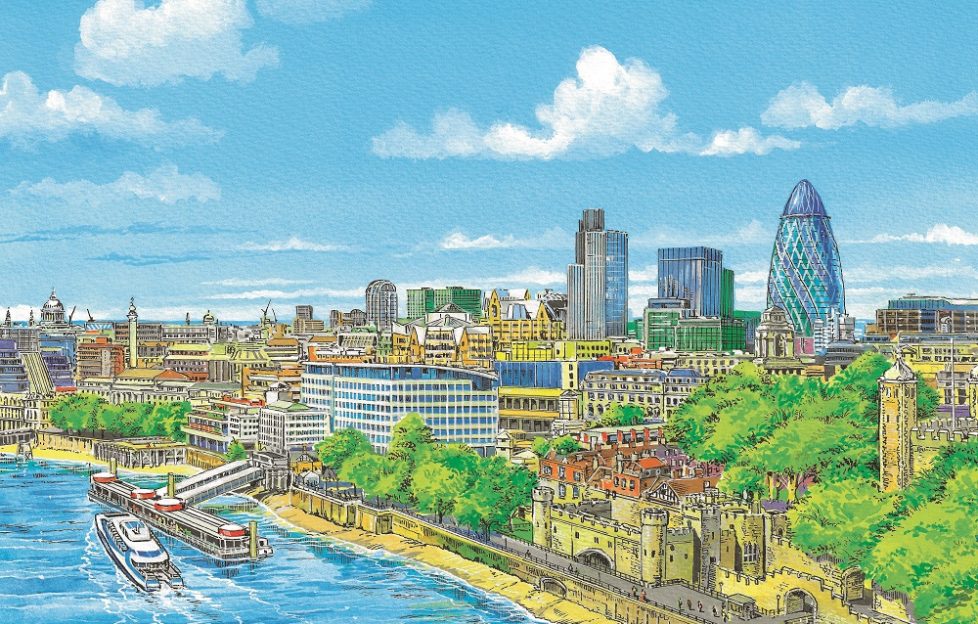 Illustration by DC Thomson Ltd.
It's that time of the week again . . . we're here with a sneak peek into all the great features in our latest issue!
On the cover of our October 10 issue is Neil McAllister's recent trip to London. Checking out the Millennium Dome, Canary Wharf, the Tate Modern and more, Neil certainly made the most of his day out in the UK's capital.
If you want advice on the best way to get around London to see the sights, Neil's article is not to be missed.
Alongside his wife, Hazel, Neil opted for the Thames Clippers boats for the majority of the trip, and also took in London from the sky when they hopped on the Emirates Air Line.
Read more in this week's issue.
A chat with Natalie Haynes
Dawn Geddes chatted to writer, broadcaster and comedian Natalie Haynes about her whirlwind of a career, from studying Classics at Cambridge to forging a reputation as a stand-up comedian.
Natalie's passion for Classics has been a recurring theme throughout her career, and her latest book, "A Thousand Ships", retells the story of the Trojan War from an all-female perspective.
Read more in this week's issue.
One big adventure
Steve Newman spoke to adventurer and journalist Pip Stewart about "the art of getting lost". Having previously worked as a reporter in Malaysia, in 2013 Pip cycled home to London from Kuala Lumpur.
This epic cycle was just the start of her passion for adventure, which saw her take on many similar feats. She documented many of these with the aim of raising awareness of environmental issues such as the deforestation of the Amazon Rainforest.
EmpathyLab
Dawn Geddes chatted to Miranda McKearney, founder of EmpathyLab, who believes in the importance of reading to build empathy.
Much research shows that immersing ourselves in various perspectives through reading can help us to empathise more easily.
EmpathyLab works with schools to build empathy into curriculums, encouraging children to build these skills from a young age.
Make more of mushrooms
In this week's cookery, we have a selection of tasty recipes to help you make the most of mushrooms. We think this Mushroom and Halloumi French Toast will make the perfect brunch!
We also have Mushroom and Beef Stir Fry, Mushroom Arancini with Blue Cheese Dip, and much more.
Elsewhere in this week's issue: we have 7 easy ways to improve your stamina, memories of Royal pantomimes, our book recommendations for the month, and much more.
---
If you can't get to the shops just now for your "Friend", subscribe now by clicking here. This will mean your "Friend" will come straight to your doorstep! 
You can also take out a digital subscription, meaning your issue will come straight to your computer, tablet or phone! And it's great value for money. Click here for more details.