World Post Day: A Day In The Life Of A Postie
---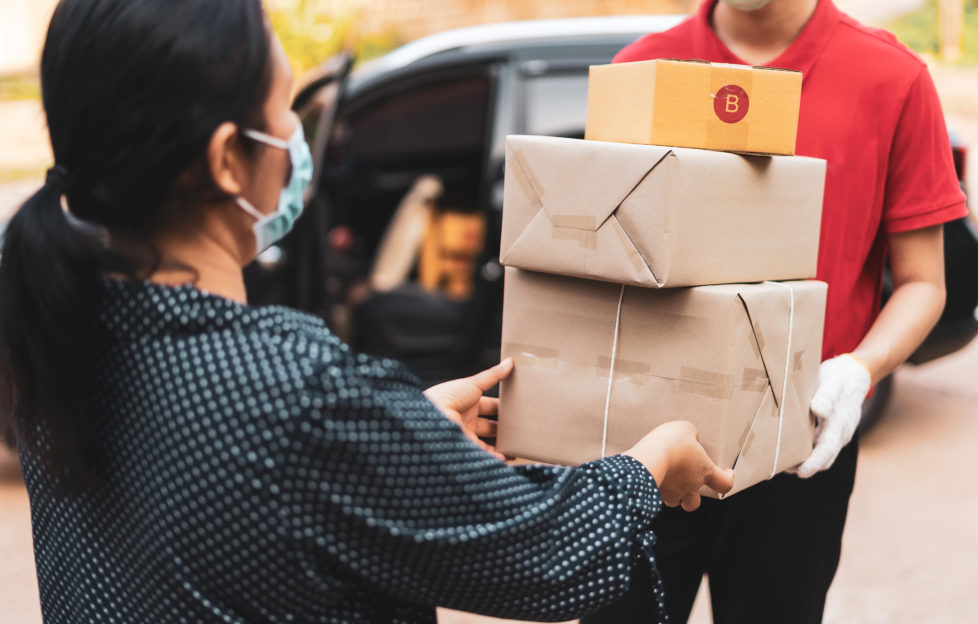 Shutterstock.
Today (October 9) is World Post Day, which aims to "bring awareness to the Post's role in the everyday lives of people and businesses, as well as its contribution to global social and economic development".
We actually celebrate the work of our postal staff in "The People's Friend" Feel-good Special. It really is inspiring how they've kept the country communicating during the coronavirus pandemic.
Here, though, we're revisiting this piece on postie Karla Korszewski from Special 187.
Karla is often out in all weathers, ensuring customers receive their mail.
---
I have been a postal worker for Royal Mail for eight years now, working from a depot in Chipping Norton delivering mail to 491 houses in Charlbury, seven miles away.
I drive to my route, called Duty 25, and I walk 12 miles a day to do the round.
It's a big slog when you're fast approaching forty. But it's a good job if you're fit enough, which thankfully I am.
People are ordering more online so the loads are getting heavier. I had six five-kilo cans of tomatoes the other day, special delivery, all in one box!
The most unusual thing I've ever delivered
However, the most unusual thing I've ever delivered was a tarantula.
My job has regular hours and in my typical day I'm up at 5.25 a.m. to get myself ready, always leaving time to have a coffee before I set off to work.
It's only a three-mile drive to the delivery office at "Chippy".
When the mail lorries come in we do the first sorting of the rounds from 6.30 a.m. to 7.15 a.m.
We then turn our attention to the mis-sorts and misdirections, then tie our different sections up with rubber bands.
By around 8.15 a.m. we're off on our rounds, usually having had some cake from someone's birthday, or fruit or a cereal bar to help keep the energy levels up.
I'm in and out of the van all the time and it may take around four hours to make all the deliveries, after which I stop for lunch, which is usually a sandwich.
I then drive back to Chippy with undelivered parcels and my day finishes at around 2.15 p.m.
Although I love my job, I only get one Saturday off in six, which does put a bit of a spanner in the works of having a social life.
I do, however, get Sundays off and another day off during the week.
When I get home from my shift I look forward to putting my feet up, and I do sometimes have a little nap if I can find the time.
However, there's usually something going on to scupper that — dinner to prepare or school runs.
In the evenings I like to relax over dinner, maybe have a glass of wine, watch a movie, and I'm usually in bed by 8.30 p.m.
My customers mean a lot to me
The job fits my lifestyle nicely, but it can be stressful at times. It's all worth it, though, as I meet some lovely people while doing my rounds.
My customers mean a lot to me. If it's a warm day somebody will hand me an ice-cream or a cold drink.
I've been doing the job so long now that I've seen children grow up while I've been doing my rounds.
It has a real community feel about it and I was even invited along to the local primary school to give a talk about my job.
I guess I must be fairly hardy because I wear shorts all year round – other than one particularly cold snap when I relented and wore trousers for a week!
My job in three words
Rewarding

Challenging

Tiring
Advice I would give my twenty-year-old self
It's a great job and worth the sacrifice of your social life.
---
For more great features from the pages of "The People's Friend", click here.
To order your copy of "The People's Friend" Feel-good Special 2020, click here.