Fiction Sneak Peek: Special 199
---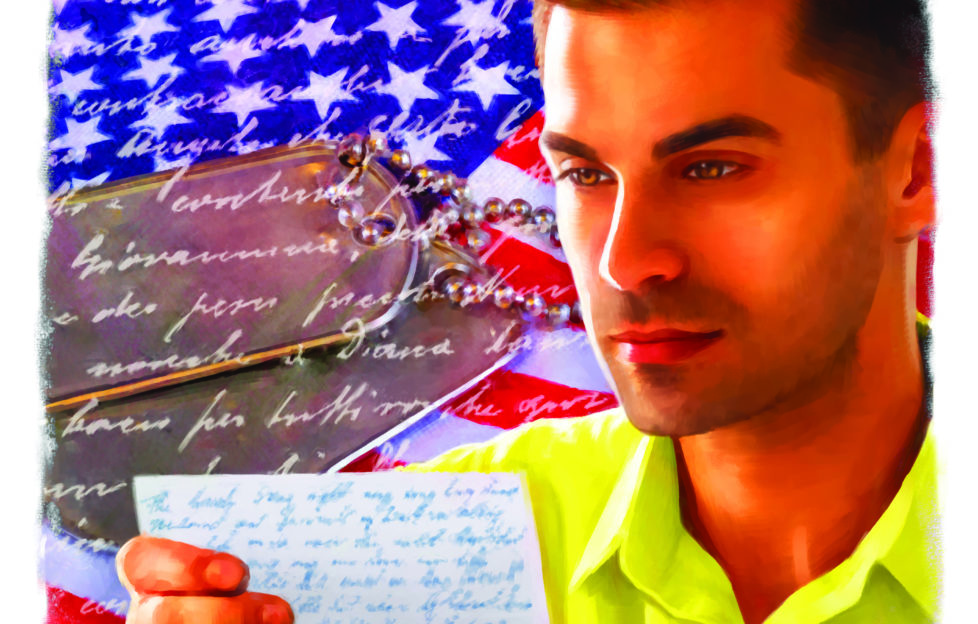 Illustration by Kirk Houston.
There are fourteen brand new stories and a thrilling long read for you to enjoy in "The People's Friend" Special 199, on sale Wednesday, October 21.
Let's have a look inside!
Our opener
Our opening story is "The Phantom Carriage", by H. Johnson-Mack. Alicia visits Temple Manor, all the while suspecting her mother is hatching a plot to bring her and the gentleman of the house together.
Then she discovers there's a story attached to this place, and she determines to get to the bottom of it . . . Sailesh Thakrar's lovely illustration (below) welcomes you to our brand-new Special.
Someone has a secret in our next story, Della Galton's light-hearted "What The Future Holds". Could a fortune teller's prediction really come true? With an illustration by Mandy Dixon.
Inner peace is found in our next story, Susan Sarapuk's reflective "Glimpses Of Joy". Carrie has wounds in need of healing. Could her niece help? With a reflective illustration from Shutterstock (below).
We go back to the 1970s for our next story, Val Bonsall's "Art For Art's Sake". We're in an art gallery and there's something wrong with one of the paintings, but it's tricky to pinpoint exactly what . . .
What's next?
A new skill is learned in our next uplifting short story, "Out Of The Frying-pan", by Zoe Collier. Jess is looking for a new direction after splitting up with heartbreaker, Paul, but she doesn't want to risk a new relationship. Sarah Holliday's happy illustration (below) complements the story wonderfully.
A small bird causes big drama in our next story — "Seeing Red", by Jo Styles. Robins can be territorial, and this little one seems to be following a family around a supermarket . . . A lovely image from Shutterstock's picture library (below) is just perfect for this fun short story.
"Voices In The Dark" by Ewan Smith is next. It's set in mediaeval times, around the Festival Of Samhain. 16-year-old Fedlimid has important information for a local lord. Atmospherically illustrated by Mandy Dixon (below).
Our long read
Next, it's a super Long Read — an eight-page crime thriller. We go back in time for this one, to 1890s Filey.
A murder mystery writer receives a letter from one of her readers, asking for help to solve a mystery. But there's more than just a writer's reputation hanging in the balance . . . we hope you enjoy "Hunting Mr Fox", from debut author Michelle Barber. With super artwork from Sailesh Thakrar (below).
We're in 1874 for our next story, Alison Carter's "Over The Toll Gate". Toll operator Martha falls in love with carter, Jude, amid uncertain times for her trade.
Concluding on Guy Fawkes Night, this story has a lovely illustration by Gerard Fay (below).
Big news is shared in Wendy Janes' short story, "Putting On The Ritz".
Avon Lady, Elaine, has won a night's stay for two in a lovely hotel. And while she's there, she has big news to share. Jim Dewar has illustrated this story for us.
Jan Snook's poignant "Never Forgotten", takes place on Remembrance Day. Mark's father might be gone, but will always be in his heart. Kirk Houston's illustration (main pic) is perfect for this lovely short story.
And that's not all!
Moira takes a tentative step towards moving on after the loss of her husband, and reunites with an old acquaintance in Irene Lebeter's heart-warming short story, "Starting Over". Sarah Holliday's cheery illustration accompanies this story.
We're "In The Hot Seat" next! Childhood frenemies Tommy and Jenny are growing up in the aftermath of the First World War. They're no longer ten years old, yet musical chairs retains its charm in this thoughtful short story by Valerie Bowes. With a sparkling illustration by Mandy Dixon (below).
In "Watch This Space" by Teresa Ashby, nine-year-old Helen's mum is in hospital around the time of the Gemini XII spaceflight. If the astronauts can reach home safely, surely Helen's mum can, too?
After a trying day, Molly thinks a trip to the café will be just the ticket — but the only free seat is beside the shoutiest, chattiest lady ever! All's well that ends well in our final story of Special 199, Eirin Thompson's "As Right As Rain", with a seasonal illustration from Shutterstock (above).
And that's it! We hope you enjoy reading it as much as we enjoyed putting it together!
---
For more from Fiction Ed Lucy, read her blog here.
Click here for more on Special 199. And remember, you can subscribe to our Specials today, and have them delivered straight to your door! Click here for more information.