SPONSORED: The Power Of Friendship
---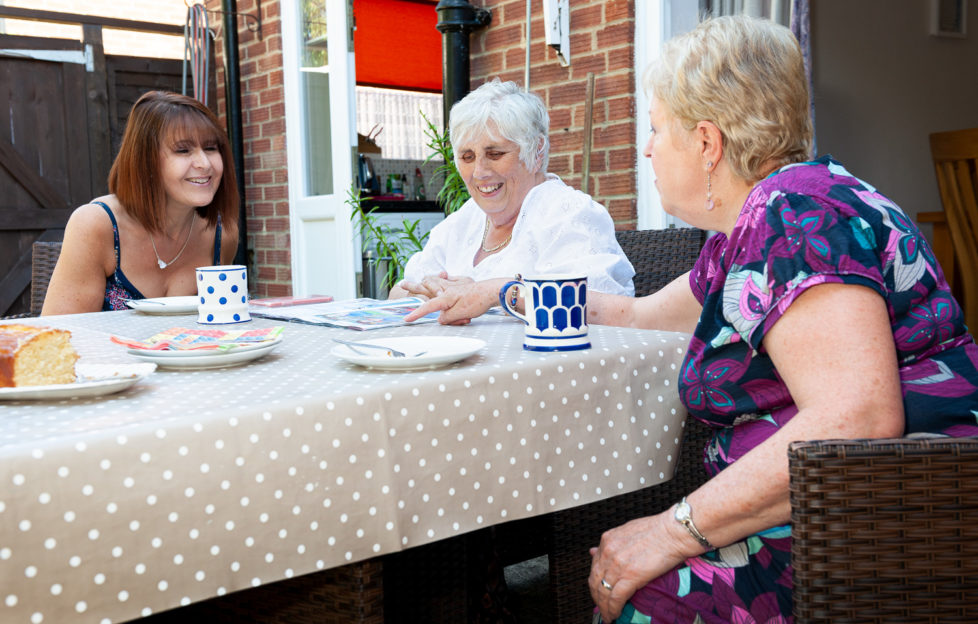 Photograph courtesy of the Oddfellows.
After losing her husband of 54 years, a chance meeting gave Wendy Stephenson from Berkshire the lift she'd been looking for.
---
"After my husband passed away, I found myself at a loose end," says 76-year-old Wendy. "But I was keen to keep socialising and frequently checked all the events websites. It wasn't long before I came across a local friendship group, the Oddfellows.
"They were holding a coffee morning near to me, which sounded right up my street."
Unknown to Wendy, Kathy, 71, who also lives in Woodley, had also spotted the advertisement for the meet-up. Kathy had retired from her job the week before and was looking for new ways to spend her free time.
While they were both waiting nervously outside for the event to start, they struck up a conversation and just clicked. They made a pact to sit next to each other, and the rest is history.
They're both now busy members of the Reading Branch of the Oddfellows and regularly spend time together inside and outside of the group. They also encourage others to join, so that they too can find local support and friendship.
Recalling the day she met Kathy, Wendy says:
"I was nervous, but there was no need to be. Everybody was in the same boat, and very welcoming. Since that first day, we've each introduced so many others to the group. The table for two we'd initially sat at has now grown to eight and counting!"
Kathy agrees, and adds: "Wendy's my go-to friend now for trying anything new. We both love singing in the Reading Oddfellows choir, and just last year we went on a group holiday with some of our other friends at the Oddfellows."
The Oddfellows has offered friendship and support to its members for more than two centuries.
It is one of the UK's largest friendly societies, with 309,000 members across its 121 Branches. It's a non-profit mutual (membership from £25 a year) run by members, for members, to improve the quality of people's lives.
Members can enjoy regular social events, such as coffee mornings, craft sessions, lunches out, guest talks and excursions.
There are also group holidays run by Oddfellows Travel, in addition to benefits which include care and welfare advice and support, special member discounts and historical archive access*.
Wendy adds: "When they say everybody is welcome at the Oddfellows, they truly mean it. If you don't know anybody when you arrive, you'll certainly leave with a handful of new friends!"
---
To learn more about the Oddfellows and to receive a free information pack and local events diary, call 0800 028 1810, email enquiries@oddfellows.co.uk or visit https://www.oddfellows.co.uk/
*T&Cs apply to member benefits.
For more fantastic features from "The People's Friend", click here.