Craft Preview: November 21, 2020 Issue
---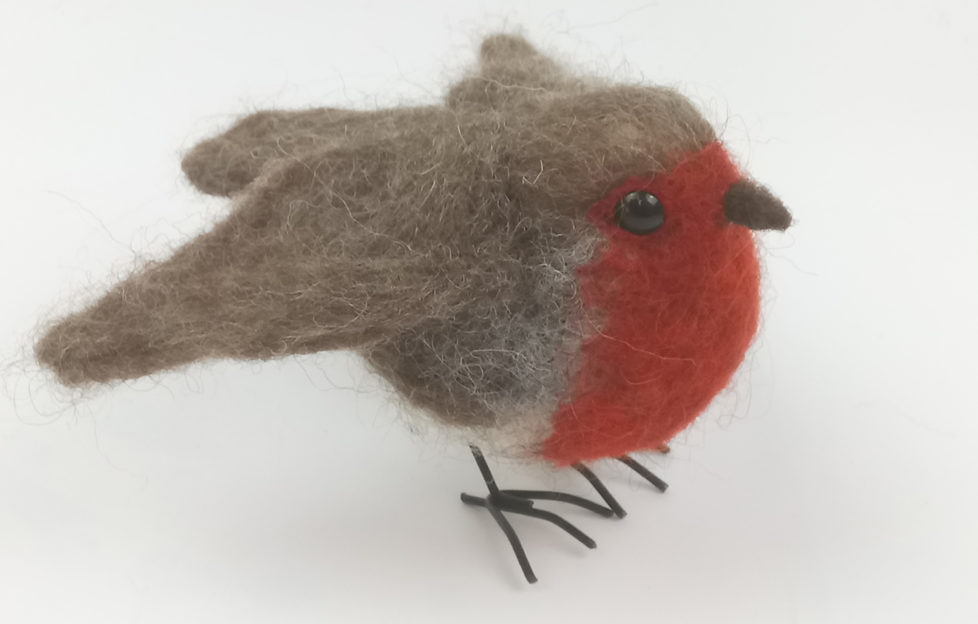 Photograph courtesy of The Makerss.
In this week's craft preview, we're taking a look at the great needle-felting project we have for you in our latest issue.
Who could resist this lovey robin? If you fancy him bobbing along in your home, you can make him following our step-by-step instructions.
If you are new to needle felting, don't worry, we explain everything and the designers also have online tutorials at www.themakerss.com.
To keep things simple, The Makerss are also offering discount on a kit containing everything you need to make this cheeky robin. Details are on the craft page of the magazine.
Needle felting is achieved by stabbing wool batts with a felting needle. It is a great way to get rid of any frustrations as you stab the wool into shape! The only thing we do warn is that you watch your fingers!
These robins also make a lovely festive gift.
---
Craft preview piqued your interest? Click here for more great craft content, including DIY face masks and a quick and easy pouffe project.
Or you can subscribe to "The People's Friend" here. That way you'll never miss another one of our great patterns and projects!
A digital subscription means you can download every issue straight to your laptop, tablet or phone. Try it today.