André Rieu – The Soundtrack To Your Christmas
---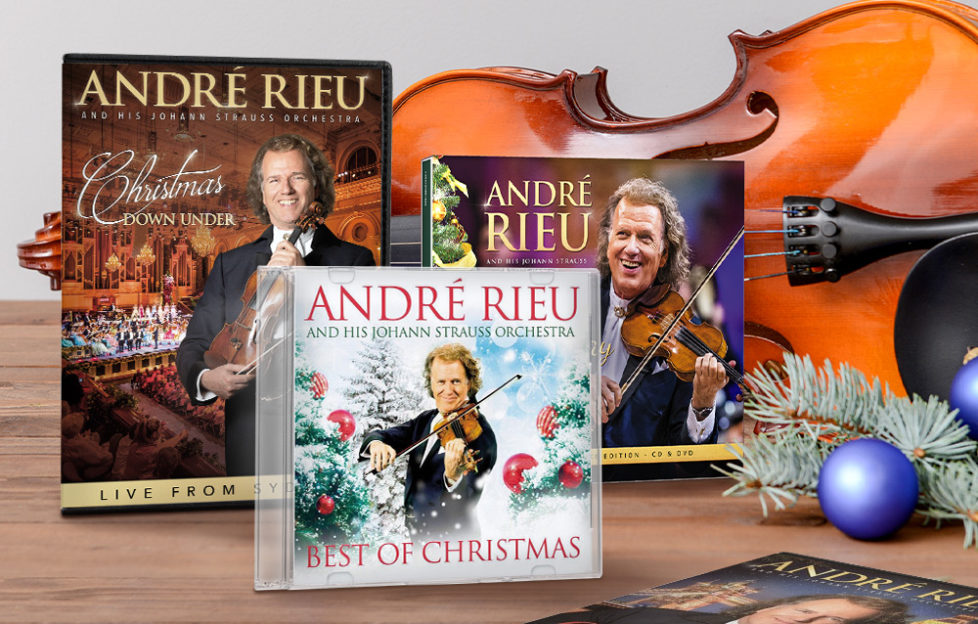 We explore five of André Rieu's fantastic festive releases.
Celebrating the release of the latest festive album from André Rieu, "Jolly Holiday", we also take a look at some more of his wonderful work, all capable of providing the perfect soundtrack to your Christmas celebrations.
1. Jolly Holiday
Starting with Mr Rieu's most recent release, "Jolly Holiday" brings 2020 to close in (much-needed) fantastic festive style.
Released worldwide this past November, "Jolly Holiday" contains a CD and a DVD.
Alongside a selection of some of history's most iconic Christmas tunes, an accompanying DVD takes readers behind the scenes with a fascinating look in to the world of André Rieu!
Click here to visit our Shop.
2. Christmas in London
The perfect Christmas performance from André Rieu and his Johann Strauss Orchestra filmed in 2015, take in a show recorded in 'The Big Smoke', London.
Featured songs including "White Christmas" and "We Wish You A Merry Christmas" rank amongst some of the most beautiful Christmas songs of all time.
Click here to visit our Shop.
3. Christmas Down Under
Capturing a memorable evening of music and dance, the Christmas Down Under DVD is one André's most festive concerts ever recorded!
Across 28 tracks, including cherished Christmas tunes such as "Auld Lang Syne" and "O Holy Night", celebrate Christmas or bring in the New Year with this wonderful release from the Dutch Maestro!
Click here to visit our Shop.
4. Best of Christmas
A CD and accompanying DVD, enjoy a selection of festive favourites chosen by André.
Highlights sprinkled throughout this wonderful selection, keep an eye (or ear!) out for beautiful renditions of "Ave Maria" and "O Christmas Tree".
Click here to visit our Shop.
5. December Lights
Join André at his house with our final festive pick.
The perfect way to kickstart your Christmas celebrations, an undoubted album highlight is "December Lights", penned by André and inspired by the time he met his wife Marjorie, on a winter's day in Brussels.
Click here to visit our Shop.
---
Explore an entire section dedicated to the Dutch Maestro over at the DC Thomson Shop. Click for more information.
Click here for more Christmas gift ideas from "The People's Friend".