Sweet Taste Of Success For Logan
---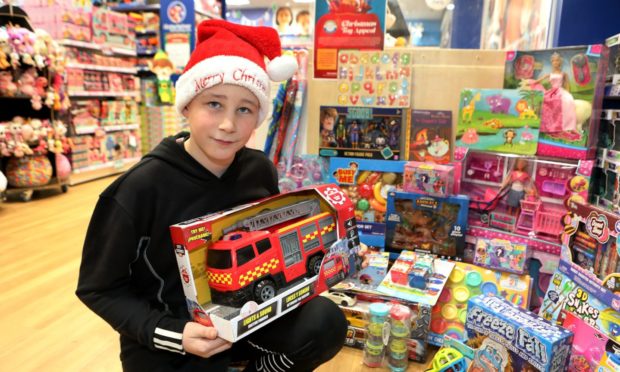 Photograph by Gareth Jennings.
Christmas presents are something many of us have the luxury of taking for granted.
For others, that isn't the case.
Some children will be receiving gifts this year, however, thanks to the kindness of a twelve-year-old boy from Dundee.
Logan Fraser raised more than £200 to buy Christmas presents for a local children's charity by opening his own online sweet shop.
Originally, Logan planned to sell sweets to raise cash to buy Christmas presents for his family.
He succeeded with that but instead of stopping there, he realised he could help local charity Help For Kids with their Christmas Appeal. He raffled off sweet boxes and cones and generously passed the money their way.
Such a kind-hearted boy
Logan's mum, Lisa Fraser, told the Dundee Evening Telegraph that she was so proud.
"He knows that there are children out there who don't get," she said. "I'm very proud of him.
"He started it six weeks ago, that was just to raise money for himself to buy Christmas presents for his family.
"He made up the whole business idea, and how much it would cost. A lot of work went into what he did. It's so good that he thinks of other people and not just himself.
"Everybody really bought into it for him which was great because he is only twelve. He's such a kind-hearted boy."
It seems compassion runs in the family, with Logan's six-year-old sister Layla helping out.
Lisa added: "She's bought a share in the business. She owns 5%. She paid £10 for that. It was the cutest thing."
Logan purchased his presents at the Entertainer store in the Wellgate Centre, which gave the young entrepreneur a helping hand to stretch his funds further.
Logan is still taking orders, and his shop, named Logans Sweetshop, can be found on Facebook.
---
For more fabulous features from "The People's Friend", click here.