Looking Back At 2020
---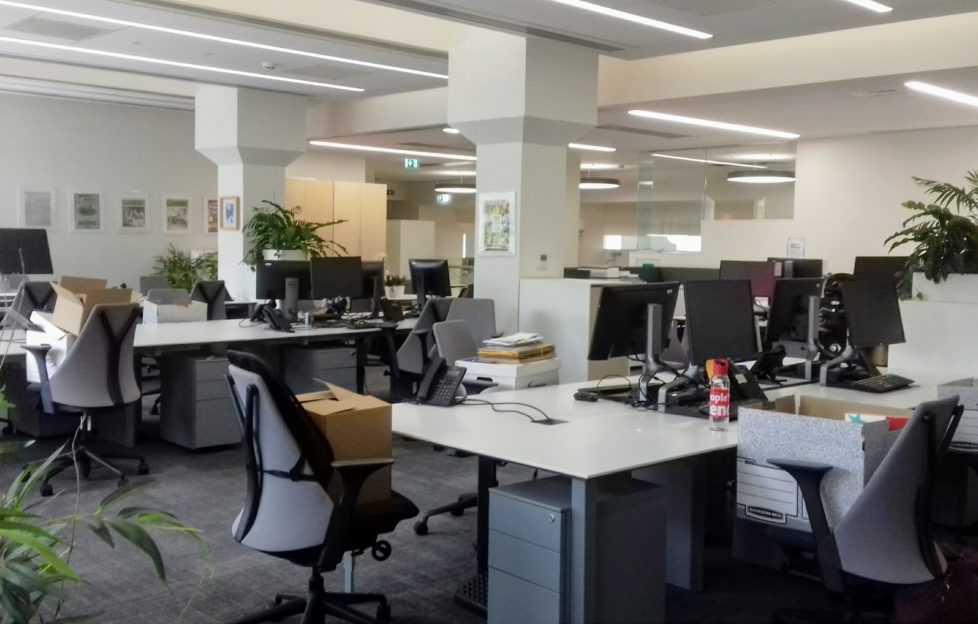 Pic: Lucy Crichton
It's fair to say that for all of us, this year hasn't gone quite to plan.
The Fiction Team's year started quietly enough, with Fiction Ed Shirley getting ready to retire. Shirley's final day with the Team was February 14, and she had a really lovely send-off, with lots of friends and colleagues gathered to wish her well.
Towards the end of February, as we finalised our yearly stocktake, we all began to become much more aware of the virus that was causing concern around the world.
And then one day in March, I came back from a long weekend on a Tuesday; by the following afternoon it was clear that things were moving apace and we needed to plan for home working. In fact, by the end of the week, the entire Team had left the office, and what we had envisaged as two, or perhaps three weeks of working from home turned into nine months, and counting.
But we have so much to be thankful for.
Reasons To Be Thankful
Our IT Team set every member of the "Friend" Team up to work from home, and patiently helped with any little hiccups along the way.
Our Mail Team have continued to man the fort, keeping all your submissions safe, until we can access the office again.
Our dedicated Admin Team worked hard to make sure that payments continued to be made to contributors, and that as far as possible, it was business as usual.
The team behind our Close Knit Friends campaign brought smiles to readers across the UK.
Our published contributors helped us keep up the flow of short stories, poems, pocket novels and serial instalments, and we've been able to continue to sign up new authors and poets throughout the year from the manuscripts we took home at the beginning of lockdown.
Technology has allowed us to stay in touch and, most importantly, produce the magazine every week, from kitchen tables and living rooms. Occasionally, with the 'help' of pets, and children!
And although we were sad to say goodbye to Production Team's Margaret, new Team members Abbie, Kirsty and Eddie have joined us – and two very welcome "Friend" babies have arrived!
As The Year Draws To A Close
As we approach our 152nd birthday in January, over 45,000 readers now subscribe, and their "Friend" is delivered early and safely to the door – in a sustainably-sourced, fully-recyclable wrapper.
We are continuing to follow government guidance and work from home, which means we can't presently access the office -so although we remain open to USM submissions, you might like to consider holding onto your manuscript for now. All manuscripts we've received will be read and receive a response in due course – although that process will now take considerably longer than in previous years.
And although we've missed seeing you at our Warner Weekends, and at our Workshops and Reader Events, we're looking forward to seeing you again.
As the year turns, there's hope, as always, on the horizon, and we'd like to thank all our readers and contributors for sharing their year with us. We're wishing you all a happy, and healthy New Year.